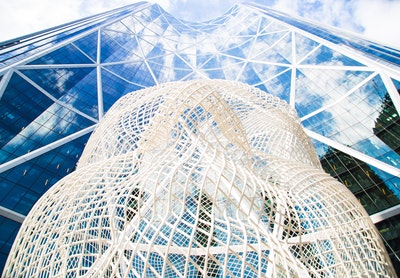 For the past few years, CV5 Capital has been in working in collaboration with crypto experts to form a platform to help fund managers launch funds.
In the last few years, it has become obvious that the conventional path of launching an unregulated crypto fund has become unprofitable.
Because of the sudden rise in the compliance and regulation expenses linked with releasing a crypto fund along with the rise in the period to launch, this has taken a setback.
Hence, the fintech giant CV5 Capital has planned to set up a regulated cryptocurrency fund platform in the first quarter of 2021 to give crypto managers a chance to release a crypto fund with ease.
It would give them a platform to release their fund and lay more emphasis on their crypto strategy. Rather than being worried about the launch of their crypto fund, they can focus on building their business and raising more cap.
CV5 Capital has earned a big name in the development of the crypto hedge fund space. It has been working in collaboration with the major service providers to make their platform a perfect base for the release of crypto funds.
The platform offers complete management of the legal, administrative, governance, regulatory and compliant requisitions along with offering a number of major benefits to the crypto fund managers.
Some of the benefits that CV5 Capital offers to the crypto fund managers are given below:
It is settled in the pioneer jurisdiction of the world for hedge funds- the Cayman Islands.
Every fund is completely separated on the platform.
It gives you the opportunity to launch and manage multiple funds- it means fund managers can release one fund or more than one fund.
The regulation offers comforts, confidence, and trust to investors.
It has been set up with a goal to concentrate on all the government regulations and compliances.
It offers you an agile speed of 4-6 weeks for launch.
It has some of the best service providers working for it in the legal, operational, governance, banking, compliance, regulation. Auditing, FATCA, CRS reporting, and banking departments.
Some other assistance offered by the company includes capital raising, marketing assistance, regulatory suggestions for cross-border fund launch, advice on distribution, management, and advisory services.
Great savings and transparency: It helps you skip the upfront legal structuring fees and other expenditures. Their platform charges transparent fees for all its services.
Any limitations
It is not recommended for those who want to raise capital from the United States taxable investors.
And, the minimum primary investment per investor is expected to be the US $100,000 or higher.
If you need any more information to launch your digital asset fund on our crypto fund platform, then feel free to come to us and get all your queries answered.
It is one of the best initiatives from CV5 Capital to help out the fund manages to launch its digital asset fund with ease and simplicity at a reliable price. Check out https://www.cv5capital.com/post/launching-a-crypto-fund-cv5-capital-to-launch-a-turnkey-platform-for-digital-asset-strategies  for more information.