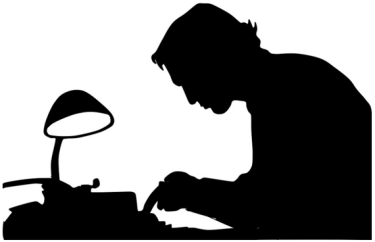 When you're young, your career seems like something of a given. You've got a plan in mind, and you simply know that nothing's going to go wrong along the way.
Unfortunately, life isn't like that!
A lot of people feel like they've missed out on their careers by having to tend to responsibilities at home. If you feel like this, then here are some ways to generate income from home.
#1 Start a Freelance Writing Side Business
If you have a flair for words, then becoming a freelance writer is one great way to make money from home. The scope of business has changed a lot lately.
In 2016, there's a greater demand for online content due to the emphasis on digital marketing. Aside from that, a huge amount of companies these days are outsourcing work like copywriting to individuals.
There are a lot of platforms for you to get started, such as Fiverr and Textbroker. However, if you really want to rake in some money, you should start to reach out to clients directly.
Try it Now: To get started, offer to write some free blog posts for a few well-known blogs, then use them to begin building a portfolio.
#2 Become an Online Teacher
If you can't write eloquently, you can still make money from your knowledge by teaching classes online.
For example, if you're crazy about Yoga, and you have the space in your home, then you might want to post about it in your local classifieds.  
Playing a musical instrument is another kind of popular class, which can provide a nice bit of extra income. If you can come off like a professional, people will pay for being taught just about anything. Just make sure that you have the knowledge to give!
If you know there won't be much demand in your local area, don't worry! These days, many people will be happy to give lessons over skype or another video chat program. Your coaching might even evolve into a larger business like this one: AlternativeInvestmentCoach.com
Try it Now:  Start by looking for your first coaching client by letting people know on sccial media.  Places like Facebooks can be a great place to pick up your first client.
#3 Start a Bed and Breakfast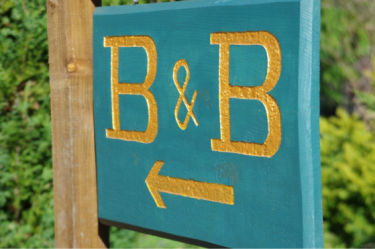 If you have the space, and you don't mind strangers coming to your home, then you could turn your home into a bed and breakfast. Out of all my suggestions, this is probably the most lucrative.
Although it may sound easy on the surface, keeping a B&B can be an extremely taxing job. You'll also need to consider a few factors to judge how well-equipped you'd be.
The location is one of the most important things. If you're not near enough some popular tourist spot, then you're not going to make much money. You can find a post on some popular tourist destinations here: Travelchannel.com .
The comfort you're able to provide, along with the amount of money you can put into marketing will also factor into the whole venture. Make sure you're a real "people person" too. Some people think they'd be fine with letting strangers rent out one of their rooms, but quickly change their mind when it happens!
Try it Now: Start by researching local bed and breakfast in your area to how they do things.  Once you've researched a few look at placing an ad to get your first tenant.
Final Thoughts…
There you have just a few of the ways to earn money from home. Self-employed opportunities are everywhere, you just have to look for them!   If you're looking for more ideas you can check out my entire section on business opportunities.
So what kind of side business are you interested in starting?  Share your thoughts and comments below.