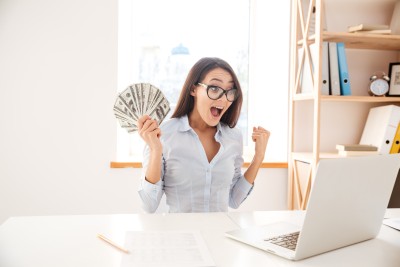 There comes a time when a country's government may decide to change the money in use. This may be due to reasons like improving security measures, dealing with counterfeit, corruption, and inflation among others.
Just imagine a scenario where the currency is declared obsolete and the government says that you cannot use the money you had worked so hard to earn. I'm very sure this would be so painful and you'll start wondering where to take the money or what to do with it.
Then next thing you'll do is stuff that money in a drawer and forget it. You may then join your friends in the social media platforms to express your anger and dissatisfaction on the government's move to declare the currency unworthy.
After all the critics and complaints on the move, the government's decision will still stand and you'll still have your revoked currency with you. No shopping, no paying of bills using the currency. It's just useless.
As you lament on what to do next, Forgotten Bucks comes to your rescue. It's that one company that always got your back when your hard earned cash seems to be heading to the bin.
They come in during the perfect time to save your money from going down the drain. All you need to do is collect all that money that you had declared valueless and send it to them. In return, they'll buy it and take away the agony you have of not enjoying your hard earned cash.
This process is very simple.
What you have to do?
#1 Visit their website and fill out the form
#2 Check out the currency they buy to be sure your currency can be  exchanged
#3 Check out the exchange rates indicated against every currency. It is, however, good to note that the exchange rates are prone to change from time to time
#4 Send your currency to them. This can be done through mailing or through a courier service recognized by the company. It is important to note that the currency package you send should also be accompanied by the form you downloaded and filled in the first step.
#5 Once the company receives your currency and all the procedures are undertaken, its time to receive your cash. You'll receive it through PayPal or a cheque can be mailed to your address.
It is also important to note that sending counterfeit currency to the company is illegal. This will be considered as fraud and the law will take its cause to deal with you and you wouldn't wish to find yourself on the wrong side of the law.
A recognizable bank not of 75% is also one of the major considerations made when exchanging your currency, so it always good to check that out.
Forgotten Bucks is your perfect solution for you to make use of that money that has been stuffed in your drawer for ages. It doesn't matter whether it's revoked, torn, obsolete, dirty or discontinued.
Just send it to them and get ready to smile all the way to the bank to drop that cheque and enjoy your money.
Bottom line
If there is something we all look forward to, is enjoying your hard earned cash in one way or the other. It may be through shopping, going for that holiday, getting the latest car from your dealer or renting that apartment.
All this is made possible when you get value for all your money. Its time to get all this value by sending that currency you no longer use to where it belongs.
Are you trying to get rid of some of your old unwanted currency?