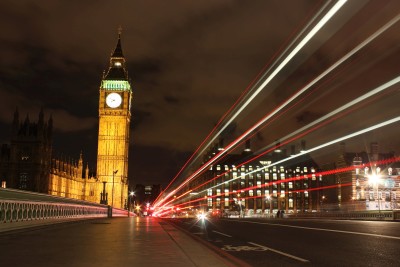 The Brexit farce rumbled on this week, with Parliament's members simultaneously voting to block both a no-deal withdrawal from the EU and a second referendum.
Given that there's no legal basis for avoiding a no-deal Brexit without a viable or agreed alternative, however, the UK remains at risk of crashing out on WTO terms on March 29th.
Of course, politicians are now likely to vote for an extension to Article 50, which will only prolong the uncertainty for households and businesses alike.
From here, the UK will still eventually exit the Union on mutually agreeable or no-deal terms, with each option capable of damaging the economy to one degree or another.
In this post, we'll ask how you can safeguard your venture and prepare it for all potential Brexit outcomes.
Prepare for the Worst-case Scenario
In some respects, there's no fundamental difference between a no-deal and a managed Brexit, as both will cause some degree of economic disruption and chaos.
In fact, the primary difference is that a managed withdrawal will cause only short-term harm to the economy, whereas a no-deal exit could shave 8% off the UK's GDP and decimate sectors such as agriculture.
With this in mind, your best bet is to prepare for the worst possible scenario (which is a no-deal Brexit), as this will introduce safeguards that enable your business to consolidate its positions regardless of what happens after March 29th.
This principle should apply to everything from setting your businesses budget to adapting your short-term recruitment strategy, as you look to manage and cut costs without compromising the running of your venture.
Account for Changes in VAT
At present, products sold between the UK and the EU (and vice-versa) are not subject to customs restrictions under the terms of single market membership.
If your company sells or buys goods directly from the EU, however, you'll need to understand that this will change regardless of how the UK leaves the Union on March 29th. Instead, goods will need to be declared for customs purposes and duty, meaning that import VAT will be payable in some instances.
The precise impact depends on the precise terms of the UK's exit, but there are specialized teams like RSM who can help you to build a legal exit scenario that prepares your venture for any post-Brexit legislative changes.
This will save your business considerable sums of money in the longer-term, while in the meantime HMRC has introduced a transitional procedure aimed at businesses that need to adapt their customs processes after March 29th.
Manage your Supply Chain
Up to 60% of UK firms that supply goods to the EU have already seen their costs increase as a result of currency fluctuations, with this increase being attributed to supply chain challenges.
This should, therefore, be a primary area of focus when preparing for a yet-to-be-defined Brexit, while also enabling you to start sourcing within the UK as a way of protecting your profits in the future.
In short, attempting to deal in one currency when selecting partners and issuing invoices should prove to be profitable in a post-Brexit world, while simultaneously reducing the risk of continued uncertainty.
If sourcing locally is not an option, you should instead strive to fortify relationships with existing suppliers as a way of improving your terms of trade.