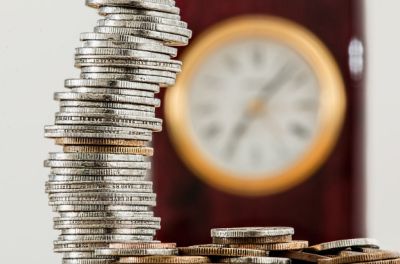 If there's one thing you need to do when you reach your 20s, it's investing for the future. Economies remain volatile and as inflation increases over time, saving your money in the bank isn't exactly a practical solution. That said, you need to start building wealth today so you won't have to worry about handling financial uncertainties in the future.
It may seem like a long shot at best, but building your wealth should start as early as possible. Sustainability is everything, so it's important that you choose the right options that guarantee long-term results. Here are a few things to consider to build your wealth while you're young.
Establish a startup
Innovation in the business landscape is mostly driven by small-scale ventures known as startups. These are usually led by young entrepreneurs who have important ideas to share with the world. Not only is it a great way to provide better solutions to everyday problems, but establishing your startup is also an effective means to generate a consistent income stream. That said, you might as well start by securing the money you need to build your startup.
Aside from your savings, you can also tap other viable financing options. You can start a Kickstarter campaign, pitch your product or service to angel investors, or apply for personal loans. Whichever the case, you can always secure the funds you need to start growing your wealth.
Invest  in Real Estate
Aside from investing in a business venture, you can also invest in the property market. For sure, there's always a demand for housing, and private investors are instrumental in growing the current stock of homes and rental spaces. Other than that, real estate appreciates quickly depending on market performance. At any given time, you will be able to enjoy high equity yields if your assets are performing well. In the case of commercial properties, for instance, Smart Property says that this investment option gives better rental yields compared to residential real estate.
All you need to do is to raise as much capital as you can to afford a commercial or residential property. You also need to work with brokers to find the assets you need to put your portfolio together. To be sure, you can always consider joining syndication where you can contribute to the purchase of a large multifamily property.
Invest in Stocks
Real estate is not the only passive option for generating wealth. For sure, you can also look towards buying stocks from high-performing companies. No doubt, stocks remain a very valuable option when it comes right down to consistent and sustainable cash flow.
Still, when it comes to investing in stocks, you need to weigh your options carefully. Make sure to work with veteran investors and financial advisors who can recommend the best stocks to buy at this time. That way, you can avoid making bad decisions that could cost you a fortune.
Building your wealth in your 20s is possible. With a little hard work and a passion for something you love, you can save up as much money as you need for the rest of your life.
What are you doing to build wealth in your 20's?