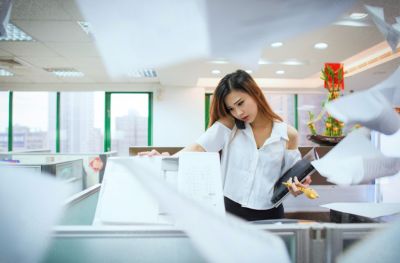 If you are running a business alone, chances are that you will need to ensure that you are able to prioritize your tasks and learn how to outsource, scale-up, and strategize.
Every business owner faces daunting tasks, such as keeping on top of their finances, managing their social media, and doing other boring admin jobs. If you would like to make the most out of your time, you will need to use the latest technology to improve your productivity.
Find out more below.
Invoicing
If invoicing is taking you too long, it is important that you find software or app that takes care of this for less than an hour's wage. You can find the reviews of the best online invoicing system online and decide which one is the best for you.
You can set up automatic invoicing, connect the software to your website, and even send out reminders to clients. This will free up time to help you focus on what really matters in your business.
Time Management
In case you get easily distracted and find it hard to focus and jump from one task to the next one, you might want to improve your time management and measure your productivity to identify the periods when your brain is the most active or most creative.
There are plenty of online calendars that will sync with your phone, and you can also use the Pomodoro technique to improve your productivity and set yourself targets and rewards.
Marketing
If managing your social media and keeping your audience engaged is taking you longer than an hour a day, you might want to automate some of the posts or schedule your blogs. There are plenty of great ways to do this, but you can also get a professional freelancer to take care of your digital marketing and social media for you.
After all, you don't want to get distracted by cute puppies all the time.
Recruitment and HR
When you are trying to scale up your business, it is important that you are able to find the right people for each job. No matter if you just need a virtual assistant or a team, you have to set a clear expectation and have a selection procedure in place.
In case you need someone to create a white paper and want someone with specific skills, don't forget to ask for writing samples and references, or you might end up disappointed.
Collaboration with Remote Clients or Teams
There are also great collaboration and remote working tools that will allow you to make the most out of your business and collaborate with your clients. The simplest way to do this is using Google Suite, which only costs a couple of dollars a month.
If you would like to ensure that you are using your time in business the most effective way, you will need to learn how to collaborate and outsource processes. With the latest technology, you can automate accounting, marketing, and even share documents and projects with your team.
What are you doing to take the work out of your business?