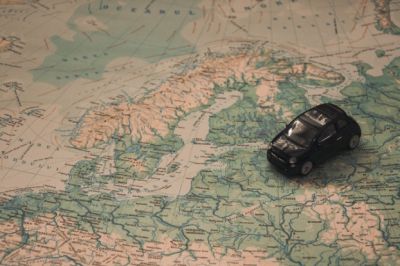 Who doesn't want to go on a vacation? For sure, anyone who has a thirst for adventure will find excitement in going to a new destination. It becomes even better when you're taking your car along for the journey. This will surely make for great #TravelGoals for the year.
As we greet another year full of opportunities, we might as well celebrate 2019 on a positive note. By that, we should all go on a road trip to define our year.
However, it's still important that you prepare your vehicle before you plan an Insta-worthy road trip. In this sense, you will have to ensure that your ride is in good condition before venturing out on the open road. Considering the distance you'll have to cover to get to your destination, everything has to be in order so you can enjoy your vacation the best way you can.
On that note, here are a few car maintenance ideas to keep your car in tip-top shape for the journey ahead.
1. Prepare a Checklist
It's always important to schedule your trip at least a month in advance. This should give you enough time to make the necessary preparations that will greatly improve your car's performance and prevent it from cutting your journey short. In this sense, a checklist will come in handy so you won't miss anything when you're sprucing up your vehicle.
For your checklist, you should include the following:
Mileage

– Make sure you schedule your vehicle for a regular oil change. A good car owner knows better than to ignore the need to remove that thickened sludge that can affect the car's performance and, worse, cause expensive damages.

Air conditioning

– Comfort is important when you're traveling to the other side of the country, or down south for that matter. While you can always opt to roll down the windows and let the air in, you still have to take good care of your air conditioning by cleaning out the accumulator and the air filters.

Windshield

– Does your windshield have any cracks on the surface? You probably need to seal them up. At high speeds, small cracks can get worse, so make sure to check the glass and use a silicone glass sealer. For more serious cases, however, it's best that you replace the windshield altogether.

Battery

– Of course, you need to make sure your battery is fully charged. While you can always ask strangers to hook you up while you're on the road, it's still a good rule of thumb to have a full battery before you start your journey.
2. Assess Your Ride
Still, no amount of preparation is enough if your vehicle just so happens to lack the necessary requirements that will make it roadworthy. It's crucial that you examine your ride to make sure it's ready for the long haul. If you're using a small car that's more suited to city driving, then you may want to upgrade to a larger vehicle, something along the lines of a pickup truck.
It really helps if you have a car that's specifically suited for long distance travel. For this, you may want to get a pre-owned vehicle from a trusted Ford dealer. However, when choosing a second-hand car, make sure it has the safety features you need for an incident-free vacation.
3. Check Your Engine
Aside from doing a visual check of your vehicle, you might want to do a more in-depth examination before your journey. By that, you should pop open the hood and check everything inside, from the spark plugs to the air and oil filters. You should be able to keep these parts in good condition so you can prevent any significant wear and tear and ensure the longevity of the vehicle itself.
4. Check Your Tires
Is the tire pressure on your car just right? Or do you need more air? At any rate, keeping your tires in tip-top shape can essentially help you avoid any problems that could cause unwanted accidents along the way. As a good rule of thumb, opt to have your tires replaced with a new set, depending on the conditions you're driving in.
5. Install the Right Accessories
Before you start your journey, it's important to install added features that can help you in some way. For instance, you can opt to upgrade your GPS system so you won't be able to get lost while you're in unfamiliar territory. You can also install a tire safety monitoring app that connects to your smartphone, which can help prevent an unexpected flat tire.
Are you planning to travel a lot in 2019?