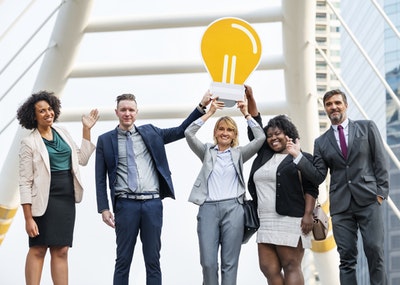 While a lot of people dream of having their own business, sadly, only a few are able to make it real.
There are several factors that can be a culprit for the inability to pursue such a dream, and one of the most significant would be budget.
The lack of financial resources can be a huge hindrance. That being said, in the rest of this post, we will be listing down some tips on how you can initiate your entrepreneurial endeavor even without the need to spend a fortune.
#1 Ditch the Traditional Office
If you are searching for an office space for rent in Plano, TX and you are on a budget, forget the idea of leasing a traditional office or building your own. Instead, you should consider the possibility of being in a co-working space.
The latter is budget-friendly, yet it can provide you with a conducive space to work. It also offers opportunities for networking since you will be surrounded with people from various fields.
For the best shared offices, take a look at Common Desk and see how the company can help you to have a place to work without spending a lot.
#2 Forget Brand New Equipment
To build a business on a shoestring budget, you should never buy any equipment that is brand new. Whether it is a manufacturing equipment or an office furniture, it would be best to consider buying one that is used.
Nonetheless, pay attention to the quality to be sure that you will be getting the value for your money. Also, if possible, consider the idea of leasing or renting. This will help better manage the uncertainties that can confront the business.
#3 Purchase through a Wholesaler
To save money on your new business, if you need to buy supplies, you should do it from a wholesaler. It will also be a good idea to visit trade shows and other events where you will be able to meet potential suppliers. Also, learn the art of negotiation.
#4 Hire Slowly
While it is indeed true that the employees are the best assets of the business, you should slow down on your hiring process.
Think about the actual positions that need to be filled. You might not even need to have full-time employees. You can hire people on a per-need basis.
The idea of outsourcing can also be promising if you want to save money while having competent people in your business.
#5 Have a Plan
This is perhaps the most important thing that you should do. It is critical to come up with a detailed business plan, which will provide a road map on the things that you will do.
Stick to the plan. Make sure that the plan also outlines the allotted budget every step of the process.
Indeed, you can start your own business even when you have a limited budget. Take note of the things mentioned above to finally kick start your entrepreneurial journey without having to rob a bank!
What tips can you give for starting a business on a tight budget?