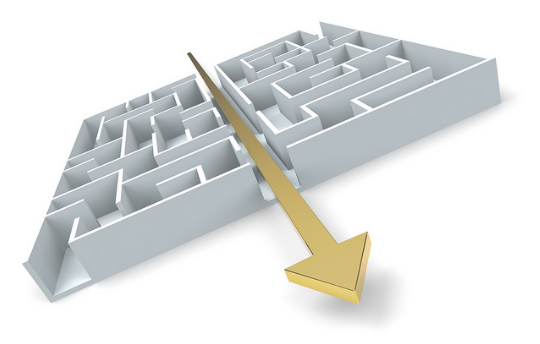 All kinds of things can make your business less efficient than it needs to be. Certain things can get in the way of the day-to-day operation of your business.
Streamlining everything could make a huge difference to your company. You can save money and plenty of time if you use the right methods to improve your business operations. Streamlining everything doesn't have to cost much, although it might require some of your time.
However, if you put in some time to make a few important changes, you could see some incredible long-term benefits. Here are some of the things you could be doing.
#1 Digitize
If you're still dealing with a lot of paperwork that's still actually on paper, you need to catch up with other businesses. You can waste a lot of time, as well as money, dealing with paper.
You have to spend time organizing it into folders and filing cabinets, stapling it together, photocopying it, shredding it, and handing it out at meetings. Instead of dealing with all that paper, keeping everything digital is much more sensible.
You can share documents quickly and easily, collaborate on files, and still keep everything secure so that you don't have to worry about security.
#2 Use the Right Tools
It's always important to use the right tools for your business if you want to keep things streamlined. To start streamlining your business processes, you can employ BPM software.
You can speed up your operations and make your business more flexible and agile by employing the right tools. Not only does the right software help to make your business more streamlined, but it could also help you deliver a better service to your customers.
You can get process management software combined with customer relationship management to do all of this with the same tools.
#3 Give Your Employees the Power
Giving your employees more power to make decisions for themselves can make a big difference when you're trying to streamline your business.
If you know that your employees are knowledgeable and experienced, they can likely make excellent decisions day-to-day, without having to ask someone else.
If you can remove interactions or certain levels of decision making, you'll save time and your employees will feel empowered. Identify those you can trust and who you know are good at their jobs and allow them to have more responsibility.
Start delegating more and you'll have more time to do important things too.
#4 Outsource Key Tasks
Another way to get things streamlined is to outsource some key tasks. Similar to delegating things to your employees, outsourcing will give you more time to do other things.
You can free up your staff's time to allow them to do more too. You might be worried that outsourcing could make things less streamlined, but you can create processes that work for you and your vendors. It can take a little while to adjust but if you find the right services, it can work out for you.
Streamline your business processes with the advice above. You could save time and money by doing so.
What are you doing to increase efficiency in your business?