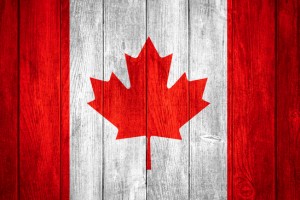 Moving to a new country requires detailed planning, and moving to Canada is no different.
Settling into any new country will involve visa issues and other bureaucratic details, and I know that having upfront knowledge about these issues will help make the settling-in period that much easier.
Canadian Visa Classifications
Visa requirements for moving to work in Canada are relatively straightforward. There are a number of visa classifications. The main ones are:
The Temporary Foreign Worker Program, for professionals and skilled workers.
The Canadian Experience Class, for people who have recently worked in Canada or who have graduated from third level and recently worked in Canada.
The Provincial Nominee Program, under which the worker is sponsored by one of the Canadian provinces or territories.
Business class visas, which cover the self-employed or investors into Canada.
A majority of workers from overseas moving to Canada enter the country under the Temporary Foreign Worker Program, an employer-sponsored system designed to fill those vacancies that cannot be filled with staff sourced from within the country.
Obviously, the visa is dependent on the applicant securing a position with a Canadian employer. The employer handles the application and has to show they have been unable to find the necessary skills locally.
Other requirements include skills/qualifications, employment history, English language ability and eligibility for the licenses or registration required to fill the vacancy.
 Salary Considerations
In my opinion, another key consideration in moving to Canada for work purposes is salary expectations. Since 2007, average salaries, denominated in Canadian dollars, have increased by around 18 percent, making the country a more attractive proposition to workers from overseas.
This increase and the strengthening in value of the Canadian currency mean that the average salary to be enjoyed in Canada has surpassed the US, the UK, and much of Europe.
Figures in respect of hourly earnings show an average for full-time employees in Canada of $25.75 in 2013, compared to $23.53 in 2009. For part-time employees it was $16.95 in 2013, compared to $15.53 in 2009.
 Real Estate In Canada
How easy is it to find somewhere to live in Canada? The strengthening in value of the dollar means that real estate prices have increased in recent years, with housing affordability in British Columbia and Ontario particularly affected.
Nonetheless, property prices in a number of the Canadian provinces remain low compared to the rest of the Western world.
Of course, buying a house is a longer-term issue for workers moving to Canada, especially those moving in the first instance under the Temporary visa scheme.
Renting a house or an apartment is a more immediate priority for people recently arrived in Canada. Details of apartments for rent in Edmonton, for example, are readily found in classifieds, online listings or through agents.
There is high demand for rental properties in Canada, though the increasing supply of residential properties for rent makes searching for somewhere to live easier.
Cost Of Living In Canada
In terms of day-to-day living costs, Canadian residents enjoy lower food and dining-out costs than many other Western nations, excluding the US.
Energy costs are lower; though bear in mind that it takes more energy to heat a house during the typical Canadian winters.
 Final Thoughts…
Working in Canada represents an opportunity to make a better life, but planning for the move beforehand is essential.  Taking time to prepare for this type of move is essential, so make sure you do your research before you move.
Have you ever considered moving to Canada?