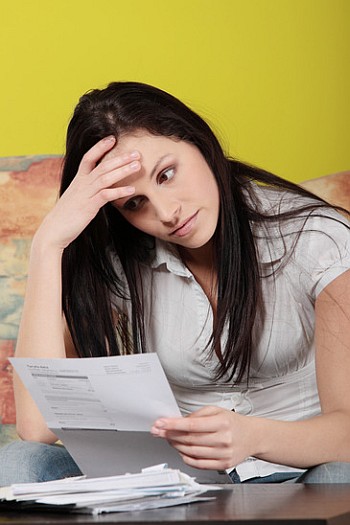 Today debt can be obtained in a bunch of different ways from credit cards, payday loans, mortgages, to medical bills.  However this article is going to cover one method millions of people attain debt by these days,  I call it debt creep.
I know that term sounds a bit corny but just hear me out on this.  If you have ever been a project manager or someone who has worked under a project manager at a company you may have heard of a term called scope creep.  Wikipedia defines scope creep as uncontrolled changes or continuous growth in a projects growth.  This is typically a bad thing because it overloads people and in most case project never get done in time.
For example, if your project is to build a website and in the middle of that project your manager hands down a whole list of other orders they want you to get done with no change on the deadline.
In the end what typically happens is that a bunch of small jobs start pilling up and what was a simple easy job has now gotten a lot more complicated.  As a business owner I've seen this happen a lot not only to me but my workers as well.
What Is Debt Creep
Debt creep works in a very similar fashion, you might have little or even just a small amount of credit card debt but then over time you add a little bit more to it and  a little bit more to it and before you know it you have ten, twenty, or even thirty thousand dollars worth of debt stacked up.
What makes things worse is that by the time you do figure out what's going on you will also likely have to deal with a high interest rate along with it which makes it tougher to pay down your debt.
How Debt Creep Happens
Debt creep comes from two big issues.  The first issue is neglect.  This is the process where you might fail to keep track of your bills or credit card debts.  This happened to me several years ago when I thought things were going really well for me but I neglected keep on top of my credit card statements, and more importantly my budget.
The second reason debt creep happens is because of small debts being added up over time. With most people using credit cards these days it's easy to load up your credit card with small things from eating out to buying a latte at your local Starbucks.
The thing is when neglect and small debts collide they can build up over time till one day you wake up and you havea load of debt.  In the end debt creep is a long and gradual process that can sneak up on you when you are least suspecting it.
How To Prevent Debt Creep
Now that we know what debt creep is and how it works we can better understand how to prevent it from happening again.  Below is a list of things you can do to prevent this from happen to you.
Pay Attention.  The first thing that is the most obvious is to pay attention to your bills.  The simple act of reviewing your credit card bills, bank statements, down to your phone bill.  Know where your money is going.
Get Rid Of Bad Small Debts.  When it comes down to it small debts are more impulse debts.  We think they won't matter but when you add up a bunch of them they can spell disaster. Take some time to list out exactly what these small debts are and stop buying them, at least with your credit card card.
Set Spending Cash Aside.  One thing I do on a weekly basis is set spending cash aside to use on odd and end things during the week.  Doing this means I won't be racking debt up on my credit card and it also limits me.
Set Up A Budget. Finally, most importantly set up a budget.  There are a bunch of ways to set up a budget from excel spreadsheets to programs like Mint.com.  The important thing is to know where your money is going and stop it from going to all the wrong places and put it in the right places.
 Conclusion
As a final thought debt creep can destroy your finances if you are not paying attention.  It can ruin your credit, raise your interest rates, and even raise the rates on your bills.  Take the time right now to evaluate your spending habits before debt creeps up on you.
So how about you, have you ever suffered from debt creep?