Do you listen to podcast? If you're not it's time to start paying attention. Podcast are becoming one of the top ways to consume content these days next to reading blogs and watching video.  In fact, millions of podcast are downloaded each and every day right to peoples mobile devices and computers.
What's great about this is it lets you consume content on the go without having to take the time out of your day to read a blog post or watch a video.  So whether you're at the gym or relaxing at home you can listen to podcast and consume the content you like.
Personally I like to listen to podcast at work since my job allows me to do that.  That way I can learn about new things and improve myself all at the same time.  So here are a few podcast that I listen to.
The Smart Passive Income Podcast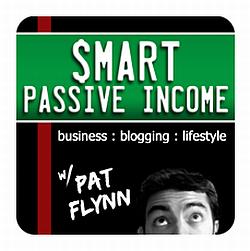 The Smart Passive Income Podcast has been one of the top podcast on itunes for the last few years now and every episode is packed with tips and how to information on how to build a passive income online.
Whether it's doing videos, podcasting, or even building a niche site Pat is very knowledgeable at building an income online and if you don't believe me just check out one of his income reports online.
In the month of May he earned over $58,000 in net income, which is astounding for only getting in the game just 5 years ago.   On top of the great income he has had some stellar guest on his show such as Tim Ferris and other to notch internet marketing professionals.
Check out Pat's podcast today and you won't be disappointed.
This Is Your Life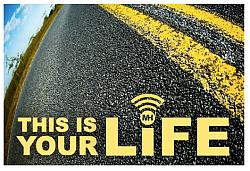 If you haven't heard the This Is Your Life Podcast with Michael Hyatt you are missing out.  This podcast is all about improving your life skill and becoming a better you, from becoming a better morning person to what you should do before you quit your day job.
Each episode last between 30 and 40 minutes and is jam packed with tons of great tips improving your life.  Ever since I've started listening to this podcast it's helped with all kinds of things from the way I handle emotions to being more productive.
When it comes down to if you want to be successful in life you need to learn the skill to make it happen and Michael is definitely the guy to do it.   So check this podcast out today.
Affiliate Buzz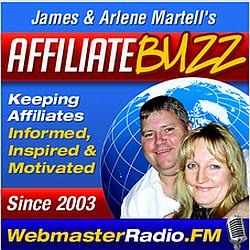 The Affiliate Buzz with James and Arlene Martell is one of the oldest podcast on affiliate market marketing to date, starting in 2003.   Covering everything from how to set up an affiliate website, email marketing, to running your own affiliate program, this podcast is your go to place to learn about affiliate marketing.
What's kind of awesome about this podcast is that I had the chance to meet up with James and Arlene back in May of 2012 at Affiliate Summit Central and at the Share A Sale Think Tank in Austin, Texas.
I had ton of fun hanging out with them for a week.  In fact I even had a chance to go sightseeing with them and sit down with them for dinner and get a little one on one time with them and pick their brains a bit.
So if you want to learn more about how affiliate marketing works and how to improve your site this is a must listen to podcast.
Stacking Benjamins (Formally Two Guys And Your Money)
One podcast I've just started to recently is Stacking Benjamins with Joe and OG, also known as Average Joe and the Other Guy.  This podcast covers some great financial topics from managing your money to investing.
On top of that these guys know what they are talking about because have both worked in the financial industry.  However I haven't had to much of a chance to listen to their new podcast Stacking Benjamins since they've rebranded their podcast, but what I heard so far has been very intriguing.
These guys also like to bring other top financial bloggers and professionals on to the show from Len Penzo, to Barbara Friedberg.  So take some time and check this podcast out today.
The New Business Podcast With Chris Ducker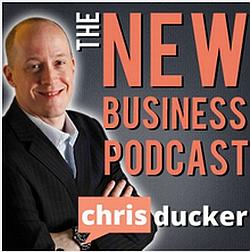 The New Business Podcast with Chris Ducker is probably one of my favorite new podcast around.  This podcast is designed for the small business owner to help make an impact in today's business world.
Chris has had big stars from Pay Flynn to Darren Rowse of Problogger on his podcast and he brings tons of actionable tips for you to improve and build up your business.  I also like how Chris isn't afraid to speak his mind and tell you like it is.
When it comes to running a business in todays world you need someone who will keep you up on the trends, so check out this podcast if you are a small business owner trying to make a bigger impact in the world today.
Social Triggers Insider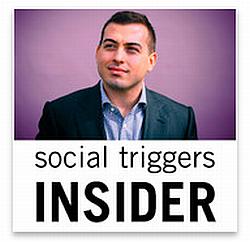 The Social Triggers Insider Podcast with Derek Halpern covers everything from psychology to human behavior.   However I have not had a chance to listen many of Dereks episodes yet he has covered some great topics from how to make better decisions, to how to charge a 100x more than your competition.
Dereks podcast has pretty much left me speechless when it comes to the breadth of content he covers.  Even if you are not in sales or own a business this info can be so helpful to know.  Understanding how your mind works and why we do the things we do can be so helpful in building higher quality successful lives.
So take some time and download the latest episodes from this podcast today.
The Fizzle Show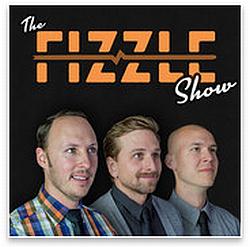 Finally one of the newest podcast I've been listening to is The Fizzle Show with Chase Reeves, Corbett Barr, and Caleb Wojcik.  This podcast is all about 3 guys and what they are doing to build their online businesses, covering topics from finding your voices to how they got started in the online world.
The thing I love about this podcast is that they get straight to the point about things and cut out all the BS.  This podcast recently just hit number one in the business category on itunes and as of this writing has just released their 7th episode.
This podcast is sure to become a big hit in time so check it out today.
Final Thoughts…
Now that I've shared my favorite podcast I'm up to hearing about what your favorites are.  Have you listened to any of these podcast I've mentioned below?
What Are Your Favorite Podcast to Listen To?