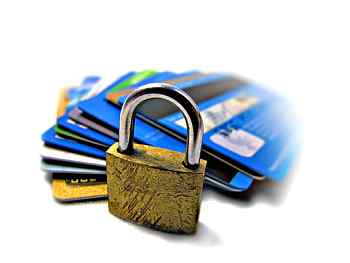 The holidays are quickly approaching, and online virtual credit card ads are already cropping up – but what is a virtual credit card? Also called single use credit cards, these cards are temporary credit card numbers typically tied to a credit card that you already own.
The reason for using a temporary number is to thwart identity thieves; if a thief attempts to use that temporary number at a merchant after the number expires, he or she will not be able to access your account.
Virtual credit cards have drawbacks as well as benefits, but when used properly, they can actually be more secure than a physical card, especially during the holidays when credit card fraud tends to escalate. However, it might surprise you to learn that statistics from Sileo show online shopping accounts for just 1% of identity fraud cases. As long as you limit online shopping to trusted merchants, virtual credit cards are a safe way to shop online and avoid holiday crowds.
5 Tips for Using Virtual Credit Card Numbers
As with any other type of financial account, it's best to become an informed consumer before opening up a virtual credit card account. Fraudulent offers abound, and even the most secure credit card can open you up to identity theft without proper precautions. These five tips will supplement the information provided by your virtual credit card provider.
1. Get a virtual credit card through a trusted source. It's in your best interest to get a virtual credit card offered by an institution with which you already do business. Not only will you know what to expect, but you might also be protected by the terms of your existing credit agreements with the company. Better yet, if you already have a credit account with the provider, you may be able to get an instant virtual credit card without waiting for approval. Bank of America, Discover, American Express, and Citibank all have virtual card programs.
2. Be suspicious of free virtual credit card offers. Although respectable financial institutions do advertise their virtual credit card offers, so do fraudulent companies only looking to acquire your personal information. Never sign up for a credit or other financial account with a company you don't recognize, can't verify, or didn't contact first, especially if the offer sounds too good to be true.
3. Familiarize yourself with virtual credit card fees. Virtual credit card fees, like credit card fees in general, can catch you by surprise. Read the agreement for your virtual credit card carefully; some issuers may charge a fee for issuing virtual credit card numbers depending on how frequently you use the service, or even where you use the service.
4. Recognize that virtual credit cards can only be used online. A virtual credit card is limited in that it is only accepted at online merchants; physical retailers require you to have the card at the point of sale, which is just good security practice. If you want to use a temporary credit card at a busy holiday store, I would suggest using a MasterCard, Visa, or American Express branded gift card that isn't tied to your personal information.
5. Know that no system is perfect. Make sure that the virtual credit card numbers you request are valid long enough for your purchases to go through, but not long enough for identity thieves to make a dent in your credit. You should also be aware that returning items purchased with a virtual credit card can be difficult. Since the number may have expired by the time you return an item, the merchant might only be able to offer you store credit.
Now when your friends and family ask, "What is a virtual credit card?" you can provide an informed answer. If you have ever used a virtual credit card, we'd like to hear your thoughts on how it worked for you – tell us your story in the comments below!