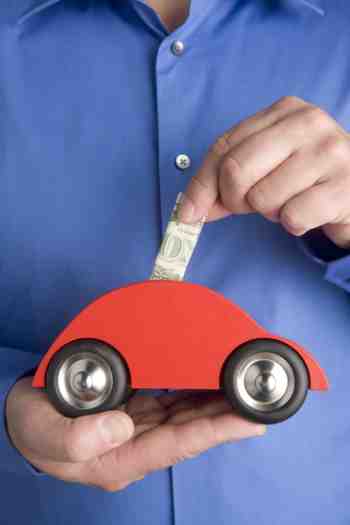 Anyone who is looking to buy a car shouldn't fret if they have bad credit. Despite what you might think or what you've read online, it is still possible to buy a car even if you don't have the credit score necessary for a loan. Following these six steps will help you purchase the car that you need to get to work, school or the social gatherings in town. These aren't difficult, but they are accessible.
Tip #1. Save Up For A Few Months
If you have no access to financing, then your first port of call is to start saving up some cash to use to purchase your car outright. If you know what you want ahead of time, or you have a budget in mind, you can create a savings goal early in the buying process. Once you know what car you want, start saving each month until you have enough to purchase the car in cash.
In a way, you are making payments before you purchase the car instead of the other way around. It's worth saying at this stage that if you are buying a car in cash and you have no or poor credit, then spending $20,000 is probably a bad idea – there may be outstanding bills to be paid with that cash. So, be realistic and don't set your heart on something that is going to cost too much.
Tip #2. Negotiate A Lower Price
Many private sellers will be willing to negotiate a lower price for the car that they are selling. If you are going through a dealership, you may be able to get a lower price because you are paying in cash. The dealer wants to know that it is getting all the money that it is owed for the car.
Taking 90 percent upfront from someone with poor credit is better than getting stiffed. In a way, paying in cash is of benefit to the seller, whether it is a private seller or a dealer. They get their car sold, they get paid in cash and they don't have to wait around for finance to get sorted out. It's a win-win situation.
Tip #3. Find A Car That You Can Fix
Cars that are broken will tend to be heavily discounted. If you have the technical ability to how to fix a car, you can get a great car at a great price. Even a late model car may only go for $2,000 or so if you are willing to put in the time to fix whatever is broken. Make sure that you are complying with all state and federal laws before you bring it back on the road.
And you probably should give a car is a bad state of repair a very thorough look over, perhaps even getting a car mechanic to check it out first in case there are more serious problems that you may have missed. The last thing you want to do is buy a car that only has value as scrap metal! This is a way to save money, but you need to be very careful.
Tip #4. Keep Your Expectations Low
Paying for a car in cash may mean not buying the brand new car of your dreams. In fact, it would be better to buy an older car and keep it running well – it could be worth more as a trade later on. What this means is that you will eventually pay less for a new car when you have the credit to secure a loan with better terms.
Tip #5. Look For A Dealer That Sells To People With Bad Credit
There are some dealers who are going to do the majority of their business by selling to people who have bad credit. This means that the prices will be lower for cars on their lot. There may even be special deals that you can look into to purchase your car.
For example, you may be able to get double the amount of your tax refund if you buy a car during tax season. But even if you do find a car dealer who specialises in catering to people with bad credit, don't go near their finance. Stick to buying in cash as bad credit loans tend to come with astronomically high interest rates and penalty clauses that will make you lose sleep at night!
Tip #6. Online Auction Sites And Dealers
If you are in the USA or UK, then try Craigslist or eBay, as both have excellent deals. Australian readers can check out CarSales.com.au, where you can find great deals on everything from a Suzuki Swift to an Audi R8.
There's another option – car auctions. Most of the cars are repossessed from owners who could not pay for them. This means that the bank is just trying to get whatever it can, so there are some brilliant deals. Just be careful as these cars are sold as you find them, so check their history, check them thoroughly for obvious and hidden damage, and make sure you have the cash to hand to pay for any auction you may win.
Conclusion
Purchasing a car with cash is harder than paying off a car with finance. However, just because you are buying a car with cash doesn't mean that you cannot find something that will do the job, look good and not break the bank.