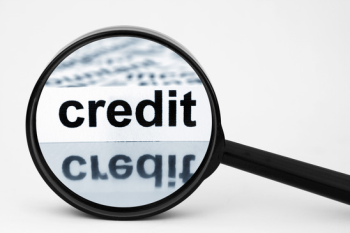 Not all credit scores are created equal, not even close. Did you know there are actually different types of credit scores?
Here are the 5 most popular types…
1. FICO
Hands down, FICO is the most popular type of credit score. It was first launched in 1958 and today, well over 90% of the largest lenders use it. All of the best credit cards and loans will take into account your FICO score when reviewing your application.
The FICO range is 300 to 850, but rarely will you find someone near the bottom or top. To put things in perspective, only 2% of Americans have a score between 300 and 499. And to be above 800 puts you in top 13%. The median is reportedly 723.
2. VantageScore
The credit bureaus have to pay Fair Isaac (the owners of FICO) to use their formula. So for that reason, they decided to join forces a few years ago and come up with another type of credit score – the VantageScore – but so far it hasn't gained much traction.
It runs on a 500 to 990 scale and every 100 points corresponds to a different letter grade; 500 to 600 = F, 601 to 700 = D, 701-900 = C, 801 to 900 = B, and 901 or higher = A. This helps you gauge quite easily how good (or bad) your score is, unlike FICO which doesn't have a neat breakdown like that.
But does the VantageScore matter? Well it is used by some lenders, but the estimated market share has been pegged at less than 10%. So while it may be a good way to see where you stand, it definitely is not a replacement for knowing your FICO score.
3. PLUS Score
You know those annoying commercials for FreeCreditScore.com? Well, they give you the Experian PLUS Score. If you look in the fine print on their website, you will see this:

Yep that's right… the PLUS Score isn't even used by lenders! So I would take it with a grain of salt.
Its scale runs from 330 to 830 which is somewhat similar to FICO, but because this type of credit score model is different, there's no way to use it for an apples-to-apples comparison with FICO.
4. TransUnion TransRisk Score
Like Experian, the credit bureau TransUnion also decided to develop their own scoring model. They call it the TransRisk score and it runs on a 300 to 850 range. Sure, that is the same as the FICO range, but again you have to remember we are dealing with a totally different formula hear. So just because you have a 730 TransRisk, it doesn't mean your FICO would be 730, too.
Just like the PLUS Score, this one is yet another so called "educational score." So when you apply for a credit card or mortgage, the lender won't give diddly-squat about what your TransRisk number is. The only places that use this are some websites which sell or offer credit scores directly to consumers.
5. Community Empower (CE) Score
Rounding out this list of credit score types is yet another which you will encounter on a few personal finance sites, but lenders rarely use it (Wikipedia says it's also licensed to banks, but I don't know of any which use it).
It runs on a 350 to 850 range and probably the most well-known site that uses it is Quizzle.com.
Rather than tying it to credit card offers, you will see this score mostly associated with mortgages. Why? Because the creators for this type of credit score – CE Analytics – use it for Community Empower, a lease-to-own program that is their bread and butter business.
Are You Mixing Them Up?
I have found that on my site CreditCardForum, many people erroneously use these scoring types interchangeably. Obviously that's a bad thing, since they all use different formulas.
For example, someone might post a comment about the US Airways MasterCard and say "I got denied with an 800 credit score." This confuses people reading it, because it probably would be assumed that was in reference to an 800 FICO. When in actuality, the poster was referencing an 800 VantageScore… which indeed might not be good enough to qualify for a US Airways MasterCard (nor many other airline credit cards).
So when you check your credit score, not only do you need to know what type you are getting, but you also need to know what types other people are talking about on the forums and blogs. Since there are only two websites which sell FICO to consumers (MyFICO.com and Equifax.com) there's a good chance the score you are getting is something different.
This guest article was written by Mike, who eats, breathes and sleeps credit on his website. Not only is he constantly updating CreditCardForum.com's "best credit cards" list, but also stays busy covering topics relating to credit scoring, debt, and other personal finance matters on there.