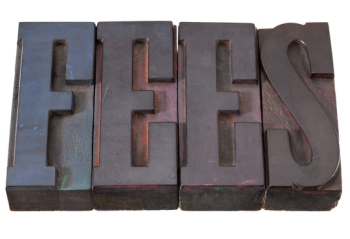 Annual fees… late fees… foreign transaction fees… obviously all credit card fees are annoying, but one of the most despised is the balance transfer fee. Banks reel us in with enticing 0% offers, only to slap us with a big fat fee for using them. What's up with that?!
So how can you avoid them? Of course the obvious solution would be to have no credit card debt in the first place, but you already hear that from everyone. So let's skip the scolding and instead focus on the present problem – you're stuck with debt and you want to transfer it. That's not a bad idea, but is there any way you can avoid those pesky balance transfer fees while doing so?
It might be possible. Here are 3 strategies I have used.
#1. Use a no balance transfer fee offer
Okay, this first one isn't exactly that clever, but it's worth mentioning nonetheless – many people are unaware of the fact that 0% deals with no fees even exist.
All of the major credit card issuers normally tack on a 3-5% fee for balance transfers. The only exception is Capital One; some of their cards have no fees for transfers. Unfortunately, those same cards are usually the ones which are not offering a 0% deal. So you might not pay the transfer fee, but the normal APR would charged afterward (so much for that idea, right?).
However every once in a while, I see a couple 0% offers that involve no transfer fee. Usually they pop up during the first few months each year (probably to target those with holiday hangover debt). For example, the Discover More and Chase Slate Visa card have both been known, on occasion, to have one of the fee-free incentive.
#2. Flat out ask for it to be waived
Did you know at many banks, the CSRs who work in the balance transfer departments actually earn commissions? For this reason, they really are quite interested in doing whatever it takes to seal the deal. Sometimes, that even means waiving the fee on your 0% offer.
Fortunately I have no credit card debt now, but back when I was really poor I had a load of medical bills piled onto cards. From my experience, because the amounts were so high, the bank would be more willing to waive the transfer fee if that's what it took for me to bite the bait. For example, a couple years ago Bank of America agreed to waive the fee for me since I was requesting a transfer of at least $5,000.
Now I would like to be clear that every bank works different. Some do not pay commissions and therefore, the CSR may be less incentivized to bend over backwards. Also, regardless of how much you hound them, some banks just won't budge on waiving the fee.
#3. Negotiate for the next best thing
Alright so you tried everything possible to get the bank to budge on the fee, but no dice. That doesn't mean you should give up. Sometimes you can negotiate various incentives which will help offset – or maybe even outweigh – the cost of the transfer.
For example, your bank may refuse to waive the fee, but what they might be able to do is offer you a cash back/points bonus for spending $X of dollars within a certain period of time. It might be a $75 bonus if you spend $1,000 within the first 3 months. Depending on the size of your transfer, that might offset the cost you are incurring.
And remember, thanks to the credit card reform, your payments now apply to the highest rate balance first. So if you have to spend a certain amount to get the bonus, you won't be hit with interest on those purchases as long as you pay them in full each billing cycle.
Another sweetener you can aim for is getting them to cap your transfer fee. For example, if the fee is 4% unlimited, see if you can get them to cap it at $50. If you're doing this with a large amount of money, then having the transfer fee capped should definitely save you some green.
Guest article from Mike of CreditCardForum. He created his site a few years ago while dealing with his own debt (and playing the 0% balance transfer game with it). These days he's debt-free and focuses on rewards and benefits. His most recent blogpost is about no foreign transaction fee credit cards.