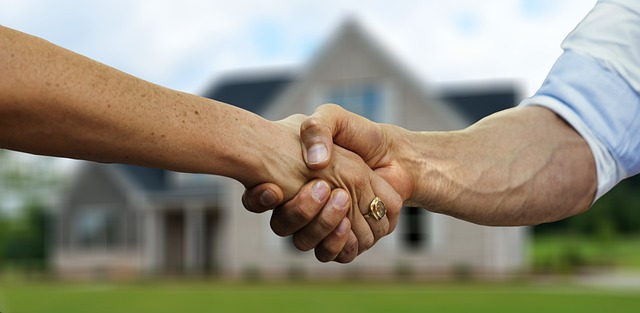 Putting your home on the market can be an overwhelming endeavor, fraught with questions and hurdles. After all, it's a significant monetary commitment, and naturally, you'd want the best results.
Central to this venture is your realtor – an expert who steers you from the point of listing to the final handshake.
In this article, we'll dive deep into the indispensable role estate agents assume in your home-selling voyage and how they pave the way for a more streamlined and triumphant transaction.
Step 1: Property Valuation – Setting the Right Price
Once you've selected your estate agent, the next step is to determine the optimal asking price for your property. An accurate valuation is essential to attract potential buyers and achieve a successful sale. Your estate agent will conduct a thorough property valuation, considering various factors such as:
Comparable Sales: They will analyze recent sales of similar properties in your area to gauge the market value.
Property Condition: The agent will assess your home's condition and any improvements that can add value.
Local Demand: Understanding the current demand for properties in your neighborhood will help set a realistic price.
Economic Factors: Economic trends and interest rates can impact the property market. A knowledgeable agent will consider these factors while valuing your home.
Step 2: Preparing Your Home – Making it Market-Ready
To maximize your property's appeal to potential buyers, your estate agent will guide you through the process of preparing your home for sale. This may involve some or all of the following steps:
Staging: Your agent may suggest staging your home to present it in the best possible light. This could mean rearranging furniture, adding decorative touches, and decluttering.
Repairs and Upgrades: Addressing minor repairs and making strategic upgrades can increase your home's value and attract more buyers.
Professional Photography: High-quality photographs are essential for online listings and marketing materials. Your agent will arrange for professional photographers to capture your home's best features.
Step 3: Marketing Your Property – Reaching the Right Buyers
With your home ready for sale, it's time for your estate agent to implement their marketing plan. Effective marketing is crucial for attracting potential buyers and generating interest in your property. Your agent will employ a mix of online and offline strategies to maximize exposure:
Online Listings: They will list your property on popular online portals and their agency's website. Eye-catching descriptions and appealing photographs will entice potential buyers.
Social Media Promotion: Your agent will leverage social media platforms to showcase your property to a broader audience and reach out to potential buyers directly.
Open Houses and Viewings: Organising open houses and private viewings allows interested buyers to experience your home in person and ask questions.
Networking: Well-connected estate agents can tap into their network of potential buyers and other agents to find the right match for your property.
Step 4: Negotiating the Deal – Getting the Best Price
When potential buyers show interest in your property, your estate agent will take charge of the negotiations. This is where their expertise and negotiation skills come into play. The agent's primary goal is to secure the best possible price and terms for you. Some ways they achieve this include:
Handling Offers: Your agent will present all offers to you and advise on their strengths and weaknesses, helping you make an informed decision.
Counteroffers: If necessary, your agent will skillfully negotiate counteroffers on your behalf to reach a mutually beneficial agreement with the buyer.
Navigating Complexities: Real estate transactions can be complex, and unexpected challenges may arise during negotiations. Your agent will guide you through these issues and offer viable solutions.
Step 5: Closing the Deal – Completing the Sale
Once you've accepted an offer and finalized the negotiations, it's time to move toward closing the deal. Your estate agent will work closely with all parties involved, including solicitors, mortgage lenders, and other agents, to ensure a smooth and timely transaction:
Paperwork and Legalities: The agent will coordinate with solicitors to handle the necessary paperwork and legal aspects of the sale.
Home Inspections: If required, your agent will arrange for home inspections and assist in resolving any issues that may arise.
Financial Coordination: Your agent will work closely with mortgage lenders to ensure that the buyer's financing is in place for a seamless closing process.
Final Walkthrough: On the day of completion, your agent may accompany you during the final walkthrough to address any last-minute concerns.
Conclusion
In summary, a real estate agent is crucial for ensuring a smooth and successful home sale, supporting you from the moment you list until the final closing.
Their deep understanding of the local market, a knack for negotiation, and effective marketing techniques can significantly influence the result. Picking the right realtor and forging a strong partnership can help you tackle the intricacies of selling your home, ensuring a fruitful transaction at a great price.
If you're gearing up to step into the property world, connect with a trusted realtor and set off on your path to a successful home-selling experience!