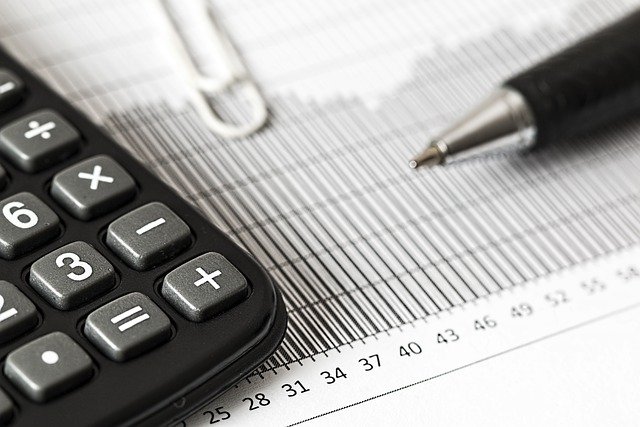 Offering high ticket sales financing has been proven to increase sales, boost conversions, improve customer loyalty, and encourage repeat business.
It doesn't matter what kind of business or industry you're involved in, whether you are in assets sales, retail or professional services, or home improvement, customers nowadays expect you to offer to finance and provide them with a more flexible way to pay. You attract new customers this way.
Some of you may know how customer financing works, but how do you offer it for big- or high-ticket items?
It appears that there are several buys now pay later customer financing opportunities for businesses that sell items worth up to $2,000. But what if these finance items don't meet your big-ticket selling needs? How do you provide point-of-sale (POS) financing on products or services worth over $5,000?
This article will walk you through everything you need to know about providing high ticket sales financing and show you how to get started with big ticket POS financing.
How Does Customer Financing Work?
Customer financing gives your customers a means to easily pay for large purchases in low monthly installments. It is meant to encourage more customers and convince lookers to become buyers.
How? Customer financing helps avoid sticker shock and makes high-priced items appear more affordable. It's pretty easy, really. Automobile and marine dealerships have been using financing as a way to make big purchases affordable for many years now.
Financing: A Game Changer
Financing is a game changer. Rather than being intimidated by a high price tag, customers actually feel better at the idea that they can afford high-priced items that they once thought were impossible for them to afford.
As a result, sales increase, order value increases, and customers are happy and refer the financing perks to people they know. It's a win-win for everyone!
High Ticket Sales Financing
There are many companies that offer big-ticket financing options for businesses of all shapes and sizes. They help businesses package big-ticket items into affordable monthly payment plans.
For example, a clothing company named The Dress Central needed a financing solution for their range of couture dresses. They explored several "buy now, pay later" solutions but these financing options, unfortunately, didn't satisfy their big-ticket needs.
Dress Central also checked zero-interest customer credit card options but decided that the cost to their customers and their business was too high.
By partnering with a high-ticket sales financing company, The Dress Shop was able to provide its customers with a quick and easy way to apply for and secure financing at the POS without it affecting their credit score.
How High Ticket Sales Financing Work
Here's how customer financing works in 6 ways:
Promote that you provide financing options
The first step involves letting your customers know that you offer different financing options. There are a number of things you can do to promote your financed offers to clients and potential clients.
You can directly advertise financed prices on your website or social media accounts, you can also share your offers through social media posts and include financed offers to your mailing list, and so on.
If you own or operate a brick-and-mortar business, it might be a good idea to place prominent signages promoting financing as a payment option all around the store and at the point of purchase. This is a great strategy to persuade and turn passive browsers into buyers.
Customers apply for finance
Many high ticket sales financing providers offer a finance application portal that can be accessed either through a mobile phone app or a website landing page.
It doesn't matter whether your customers apply online or in-store—the process remains the same. Direct your customers to your finance application form where they can complete a fill-in short application questionnaire and help them pre-qualify for finance.
Customers' finance applications get approved
Requested approvals can take as little as a few minutes to as long as several days depending on the financing solution and how much was requested.
With the "Buy Now Pay Later" financing option for less expensive items, approval is almost always instantaneous. But with high ticket financing, the financed sales process can take several days to weeks to be approved.
This is where financing companies come in. Many high ticket sales financing companies have fast finance qualification engines that allow them to give customers an answer on big-ticket finance or pre-approval in just a few minutes of completing an online application.
The customer accepts the finance offer
If a customer gets approved for financing, the lending company or lender will usually present them with a rate based on their circumstances and if accepted, the financing can move ahead.
Many financing companies give customers access to a list of lenders. This is one of the perks of working together with one. Having access to a large pool of lenders means that customers will be able to secure the best deals for themselves regardless of their circumstances.
You are paid full upfront
After customers accept the financing offer and complete the necessary paperwork, the full purchase amount is transferred to your company's bank account.
You will be paid upfront and the collection of monthly or weekly repayments is now the lender's responsibility.
The customer makes monthly payments
After the payment is completed, the customer receives the product or is provided the service they paid for. The customer will make monthly payments to the financing company.
In Conclusion
Providing the right financing solution to your customers is not only beneficial to them but for you as well. It's a win-win situation for everyone.
For your business, having a good high ticket sales financing solution can help increase your sales by up to 20%-30%.
For your customers, being presented with an easy way to pay for their big-ticket purchases in affordable monthly installments increases affordability and keeps them happy. Their desire for instant gratification is satisfied at the point of sale.