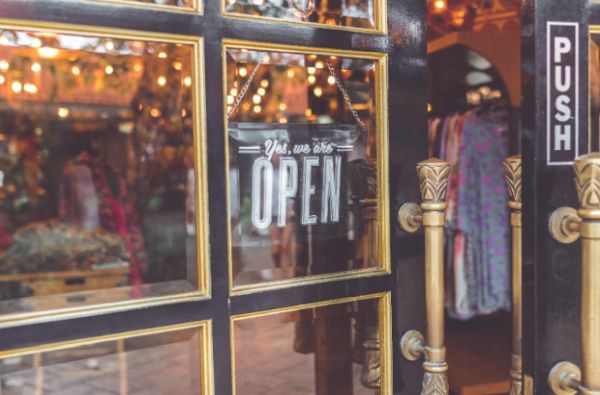 When we make the decision to open a shop or business, something we might not immediately think about is insurance.
Most of us are familiar with the concept, of course.  Medical insurance, life insurance, auto, homeowner's, renter's – the varieties go on and on.  What about retail?
As it happens, it exists, and there are even several types of plans to choose from.  What is it, though, and how does it work?  What are the benefits?
I'll be exploring these questions and more in today's article, so whether you have a small start-up or are part of a large corporation, you'll find this valuable.
If you're on the small side, consider looking at this resource: https://www.cms.gov/contacts/small-business-administration/general-professional-contact/1560651.
What is it?
Of course, it's best to start off with the basics – what is it?  In essence, it is there to help protect you from lawsuits or losses that might strike.  As far as those losses go, there are an unfortunate number of possibilities.
For starters, there is the chance that an employee will get injured or sick while they are working.  Customers could also get hurt while on your premises.  Accidents happen, and sometimes people get caught in them too.
Natural disasters are another possibility, though they might be rare depending on where you are located.  Hurricanes, floods, and tornadoes are just three examples.  Even a thunderstorm can result in damage.
Theft can also occur, though we certainly hope it isn't a common thing.  This applies not only to merchandise but also to any tools or equipment that you use as well.  While we can do other things to protect ourselves from thieves, a policy can serve as a nice backup plan.
Types of Plans
With the veritable deluge of choices, it might seem hard to make the right decision.  We all worry that we're going down the wrong path at some point, after all.  That being said, to learn more, pay close attention to this section.  Perhaps you'll find the information helpful!
General Liability
This type of policy generally takes a three-pronged approach to coverage.  These are any bodily injuries, property damage, and any personal and advertising issues.
For the first, this might include if someone slips on the floor in your store and they break their ankle, the policy would be able to cover any of the associated costs that come with that.  That includes legal fees.
As far as the second category goes, it is a bit different than it might seem on the surface.  It refers to any claims from customers or other third-party actors whose property is damaged while in your care.
Finally, the third might cover any claims by competitors that you are slandering them with false claims.
Commercial Property Insurance
As you might glean from the name, this is the type that handles your own physical assets.  This might cover items such as furniture, computers, displays, inventory, important documents, and more.  What circumstances might fall under a policy like this, though?
Harsh weather conditions are one – a storm or a fire breaking out that damages your location could certainly be covered.  However, vandalism or explosions are also considered, which we might not expect.  They are, though, so take advantage of that perk if given the chance.
Keep in mind that some of these don't end up offering coverage for an earthquake or a flood, though.  Know the risks of your locations.  If you need to prepare for those events, consider consulting with your provider.
Worker's Compensation
This one is a bit more specialized.  It's intended to provide coverage for any injuries that employees suffer while on your premises or while on the job.  It pays for any medical bills – something that is definitely important in the United States considering the price of hospital care.
It provides protection both for the workers and the employers.  While it pays for the costs associated with any care required, it also prevents the employee from suing the business due to the injury.
Thankfully, because of the fact that it can also cover any rehab services needed and disability or lost wages, this usually isn't going to be a concern anyway when fair practices are used.
Is it Worth it?
For small retailers or shop owners, there is no question about it – getting one or more insurance policies to protect you from any circumstances that could arise is a good thing to do.  Of course, large businesses and chains can benefit as well.  My recommendation is to shop around.
Compare prices and policies.  Determine risks for your neighborhood and consider common weather patterns.  Add additional items to your package when necessary.  Consult with an agent and never be afraid to ask questions.
Don't put yourself at risk when you don't need to.  With a backup plan like this, you can be prepared.