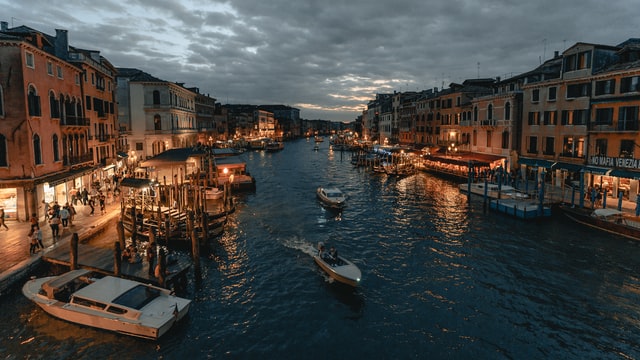 Italy is an incredible immigration destination for young families, retirees, and entrepreneurs alike. Business owners acclaim it because of easy regulations, favorable tax norms, and broad markets.
Most importantly, you can immigrate easily with the Italian investor visa even if you do not qualify for other routes such as descent and marriage.
If you have this option in mind, here you can read everything about the Investor Visa for Italy before going ahead. Although the route is easy, you may still face some challenges as an aspiring immigrant.
Here are some expert-backed tips to address them.
Be aware of the investment alternatives
Most immigrants consider the investment part challenging when it comes to obtaining an investor visa. The common notion about this immigration route is that it works only for the wealthy who can spend big money.
But the truth is that you need not bring in millions as you can invest only €250,000 in an innovative startup. Of course, there are other options if you do not prefer startup investment and can spend more.
These include an established company (€500,000), a donation to a public welfare project (€1 million), and the purchase of government bonds (€2 million). Be aware of the alternatives and choose wisely.
Get your paperwork sorted early
The investor visa process is super-easy, but the documentation aspect can be daunting. Essentially, you will require bank statements to validate your ability to invest in the country.
These documents are an integral part of getting the nulla osta (certificate of no impediment). Besides proof of funds, you will require ID cards, proof of income, and residence proof in Italy.
Complete the paperwork early to wrap up the process as quickly as possible.
Land with financial readiness
Although proof of funds is enough to obtain the nulla osta and investor visa, you will need the money eventually.
The deadline for bringing the committed funds is three months from the date of your residence permit you get after landing in Italy with the investor visa.
Ensure financial readiness because you cannot risk losing your residence permit by missing the investment deadline.
Have long-term citizenship plans
Immigrants opting for the investor visa route often worry about citizenship prospects. You get only a two-year residence permit on landing.
But you need not worry about the challenge because the process opens the opportunity to obtain a second passport in the long run.
Your residence permit converts to permanent residence after five years and entitles you to citizenship by naturalization after a decade. In the meantime, you get all the benefits of being a resident.
Collaborate with an investor visa expert
The Italian investor visa process takes only a few months to complete, so you can land and start your business in Italy sooner than you expect. Your family can accompany you without additional investment.
But you may still face hindrances due to errors and omissions in the paperwork or other steps. The road to citizenship can be even more challenging. However, you can address this concern by collaborating with an investor visa expert.
Although the investor visa offers easy immigration, it has a fair share of challenges. Luckily, you can follow these simple tips to overcome them and make the journey a smooth one.
Author Bio: Jack Ryan is the Business Content Head at Submitcore. He has six years of experience in content writing and specializes in business and tech. He aims to deliver critical business and tech-related information to people using easy-to-understand language. He makes learning terminology easy with his creative use of words.