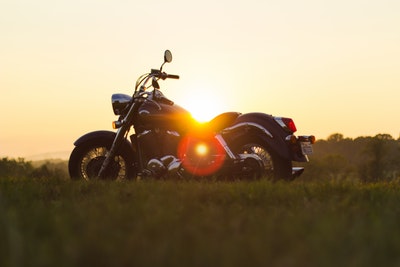 There is always something more than you can expect aside from purchasing the right motorcycle jacket. You may think that you can just randomly choose the motorcycle jacket which you believe will work best for your needs but actually, it will be complicated to make a decision because of the wide selection of motorcycle jackets for men available.
The helmet is one motorcycle gear that you should purchase but the jacket comes a close second. If the helmet protects your head, the jacket will be in charge of protecting the rest of your body. It is through the jacket that some of the most important parts of your body will be protected. Do you know that some people die from motorcycle injuries in the upper portion of the body? You can protect your upper body when you pick the right jacket now.
There are things that you have to be prepared about:
#1 Price
Expect that you are going to spend a lot of money on a well-made and high-quality motorcycle jacket. The garments of well-made jackets are usually the best available so that you will be protected well and you will also be comfortable.
Even if you do not want to spend a lot of money on an all-weather motorcycle jacket, think of it as an investment. The jacket is something that you can wear for a long period of time.
Take note that the most expensive jacket does not necessarily have to be the best one available. You always need to consider the reviews about the jacket first before you make a decision.
#2 Protection
How well will you be protected when you are wearing the right motorcycle jacket? It will seem daunting in the beginning especially if you feel that the jacket is going to be uncomfortable.
Once you realize how well the jacket can protect you though, you will be able to make better jacket choices.  There are some jackets that come with armor pads located at the chest area, the elbows, and the shoulders.
There are also some jackets that come with a lot of zippered compartments. This will help you bring a lot of items with you simply by wearing your jacket alone.
#3 Material
This is naturally one of the things that you have to consider when looking for the right jacket to use. Decide what type of material is appropriate for your needs.
Most people choose leather jackets but if you find this material inappropriate for the weather that you experience, you can explore different material types. Some would rather get textile jackets while others prefer the rugged look of denim. You can also decide if you would like to have jackets that are made with different types of materials.
Are you still confused with the jacket that you are going to pick? You are recommended to check Alpinestars motorcycle jacket. This is one great jacket that is trustworthy and durable enough to be used for a long time.
Are you looking to buy a motorcycle jacket?