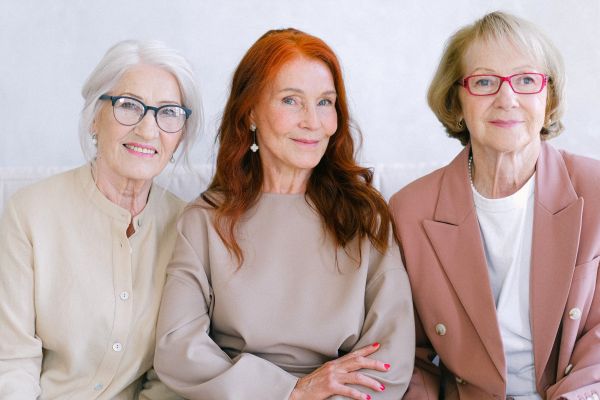 Every person has their own reasons to terminate the marriage when it comes to divorce.
But the studies prove that people of a certain age may have common points to bring them to an end to their marriage.
For women over 50, Michigan online divorce may become as likely a decision as for any other married person.
But if you are the one or expect your spouse to be planning a divorce, review the common reasons that may lead to such an outcome.
1. Financial Reasons
A couple at any age may have financial hardships. But being mature and married for a long time still doesn't save partners from a breakup on financial grounds.
You may change your priorities and adjust your family budget respectively, but your spouse is against it. You or your partner may start doing impulsive shopping. You may get tired of constant debts and financial hardships.
The list is endless. The truth is that women after 50 are unlikely to bear the financial disagreements and tend to end the marriage due to them.
In addition, the statistic proves that when a husband earns more, it strengthens the relationship. But when a wife prospers in her career, it may lead to financial disorders in the family.
2. Personal Changes
What can leave you divorced and broken at 50 is your or your spouse's personal changes. You are not the same people you have fallen for. Your hobbies and interests have changed.
You spend your time differently. You don't see the world in the same way you used to. And maybe the people who you are now are more than distant.
So, there is no wonder that you, as a woman over 50, opt for divorce not to spend the rest of your life with a person who doesn't interest you even to the smallest extent.
3. Reassessed Priorities
As long as you change personally over the years of your marriage, your priorities also become different. Children grow up and leave their homes. Parents have more time to evolve personally and at work and concentrate on their own needs.
Women after 50 tend to carry more about a healthy lifestyle, focus on their hobbies and interests, invest in personal and professional development.
If their spouses oppose women's choices, they find it necessary to terminate the marriage but not give up their wishes and necessities.
4. Midlife Crisis
Being at the age of 50, both spouses are already done with or are going through a midlife crisis. This is a time of turbulence and physical and emotional instability. Spouses may argue more.
They definitely reevaluate their marriage, relationships, attitude to each other, and life in general. Often spouses decide that they no longer need their marriage to go on since it doesn't match their current needs and expectations.
So they opt for a quick divorce in Michigan for the sake of their wellness of both of them.
5. Extramarital Affairs
Being in an unsteady life period, both men and women have a bigger tendency to have extramarital affairs. Someone needs it to prove their attractiveness and oppose aging.
At the same time, others are desperate to find love again after it has died in their marriage. The reasons are different, but the outcomes are usually the same. Couples after 50 rarely choose to fix their marriage when infidelity is revealed.
6. Boring Routine
One of the common marriage problems in your 50s is getting bored with your routine. You may be living every day with the same patterns again and again, and your marriage is also a part of the dull routine.
As soon as you feel fed up with your life, you have the urge to change it. Naturally, you may have a wish to alter your relationships as well. So you either may have a marriage breakthrough or decide to leave your partner in the end.
7. No Taboo on Divorce
Older generations view marriage as sacred and rarely opt for divorce to solve relationships troubles. More to this, divorce is usually a taboo even a thought for them.
Contrastly, the generation currently in their 50s has a more independent position in marriage. They are ready to terminate their relationships to guarantee personal comfort and happiness without any remorse.
8. Urge to Find Happiness
Since starting over after divorce at 50 is not an uncommon option or the reason to feel ashamed, many couples choose to divorce to grab a chance to be happy again.
The older partners become, the more they want to spend the rest of their lives feeling happy and satisfied. So they don't put up with living with a person who doesn't care and love them, but choose to find a more suitable mate instead.