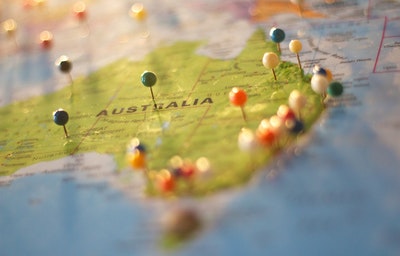 Before buying a home or property, you must have the money. If you don't, you will have to apply for a mortgage or a loan from a mortgage lender or a bank.
Most people prefer going with lenders rather than banks because of the flexibility and ease of securing the loan.
However, it is vital to find the right lender or bank that understands your financial situation thoroughly and offers you a fair deal.
Hiring a mortgage broker Australia that will help you find the best lender suited to your needs is the easiest way of doing that.
Australia has about 7,456 mortgage brokers, with a 1.1% growth in business from the previous year, which shows their popularity with people requiring loans.
The process is easier, quicker, and more convenient since you are saved from the hassle of negotiating with lenders and getting a fair interest rate. What are some things you must know about mortgage brokers and other details related to the subject?
Read on to know.
Who is a mortgage broker?
A mortgage broker refers to a go-between between the borrower and the lenders. They help you secure a loan at the best interest rate after considering your financial situation and requirements.
A part of their duties might include gathering the necessary documentation from you (the borrower) and handing them over to the lender.
Brokers usually charge a fee for the services rendered by them, from the lender or the borrower, or both sometimes. You should never forget that a broker is not the same as a mortgage banker because they do not use their money to give you the loan.
How much do brokers charge in Australia?
As mentioned above, brokers charge a fee for connecting the borrowers with the lenders and ensuring both sides benefit from transactions.
Usually, brokers in Australia receive an upfront commission payment paid by the mortgage bankers for getting clients.
They might also earn a trial commission whereby they receive a specific amount of money for the loan duration or as long as the client gets the loan from the lender. On average, a broker gets a commission of about 0.15% of the total loan amount.
For example, if the entire loan balance were 400,000 AUD$, the broker would make about 600 AUD$ yearly.
Are brokers popular in Australia?
Most people prefer using the services of mortgage brokers in Australia for securing home loans, and they are more popular than you might think.
According to the latest data released by the MFAA (Mortgage and Finance Association of Australia), almost 66.9% of residential home loans were secured by brokers between July and September 2021.
How does a mortgage work in Australia?
Most lenders in Australia will require you to make a 20% deposit of the entire property's value, although some might agree to a 10% deposit.
Most mortgages in the country last around twenty years, giving borrowers the option of choosing between a fixed rate and variable rate mortgage, including features such as a redraw facility, split loan, and repayments with interest.
You must consider taking the help of a mortgage broker in Australia to ensure you receive the best interest rates and go through the entire negotiating process smoothly.
You can depend on their expertise for hassle-free loan procurement, from the necessary documentation to getting advice on the latest industry practices.