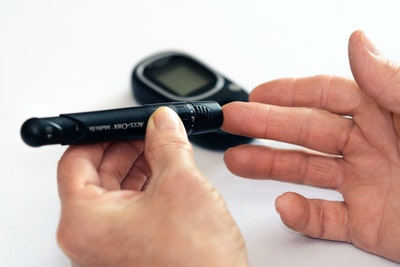 As a diabetic, there are things that you should know when it comes to obtaining life insurance.
A Diabetes Life Insurance Guide is available that can help you with this.
We shall also look to set out the basics of life insurance for diabetics during this article.
How Diabetes Affects Insurance
The good news is that because diabetes is usually diagnosed in adulthood, insurers tend to view it more leniently.
This is so long as you are healthy in other ways and do not suffer from complications because of diabetes.
It is considered that having Type 2 diabetes should not in itself prevent someone from purchasing life insurance.
A diabetic sufferer should expect, however, that the condition is likely to have an impact on their insurance rating and so increase the amount that they pay.
The important thing is that they can still have life insurance to financially protect their family.
Procedure
With a standard life insurance policy that has been medically underwritten, a health history will be required by the insurers, and this includes a diabetes questionnaire as well as a physical examination.
Although this may seem to many to make the process of life insurance applications more time-consuming, it has the effect of reducing the rates for those who qualify.
Controlled Medical Conditions
Those with diabetes and high blood pressure can obtain life insurance when the conditions are well controlled. That is the key to acceptance. The insurance companies will want to see that you are managing your condition effectively so that it is not impacting your life expectancy.
Insurers will test blood, urine, height, and weight, as well as blood pressure and pulse rates. They want to be sure just how healthy you are when you take out life insurance.
There are permanent or simplified whole life insurance policies obtainable without either a medical exam or laboratory tests. These can be up to $50,000 and for those up to the age of seventy-five.
Best Time to Take Out Life Insurance
In your twenties is considered to be the best time to buy term life assurance, so that it is most affordable.
This will be even if you do not consider that you need it. This is because someone is doing it at a time when they are younger and likely healthier, and so pose less risk to insurers offering them life insurance. In return for this, younger policyholders are offered the most affordable premiums.
It should be said, though, that whenever you take out life insurance, you are buying the protection for your family who will want there to be insurance coverage for a main financial provider should unexpected illness or accident occur.
Nothing is certain except that taking out a life insurance policy can provide certain financial security for different eventualities we might not want to think of.
Term Life or Whole Life?
Once a diabetic is accepted for life insurance they have the option of term life or whole life, just like any other policyholder.
If you are wondering which one, term life is simply insurance in the event of death, whereas whole life will also add cash value to a policy that you can then tap into throughout a lifetime.
This makes it a good type of policy to have earlier on in life. Another difference is that term coverage is for a set number of years as opposed to the lifelong protection offered by whole life. This is if you keep up the premium payments.
As you can see, having diabetes does not prevent you from obtaining a life insurance policy. It may mean paying a little more, but that is a small sacrifice for having that protection for your family should the worst happen.
It is peace of mind to have an insurance policy that would mean a hefty sum is payable to a family to compensate for lost income.