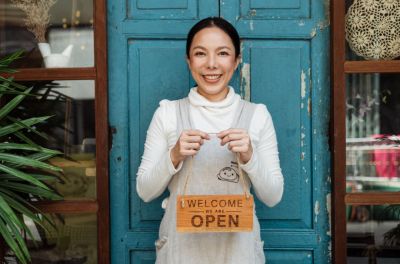 A lot of people are happy to have a 9-5 job.
It's safe, it pays the bills, and it has benefits.
But not everyone is cut out for this kind of life. So if you're looking for something new and different, here are 7 jobs that might interest you!
And guess what, they pay well too!
1. The Game Master
There are many different video game designers out there. Some work on the games themselves, while others design the graphics or create the storylines.
So, if you love video games and want to turn it into a career, this may be the perfect job for you!
2. Concert Promoter
Concert promoters work with many people to ensure that their concerts go off without any problems.
They work closely with other musicians, venue managers, and event coordinators to make sure everything is set up correctly before they start advertising an upcoming concert or tour date.
It takes several years of practice until someone becomes highly successful at being a promoter. It involves working well under pressure during high-stress situations while maintaining good public relations skills.
3. Wine And Dine
A lot of people have a passion for food and wine. Some enjoy trying new restaurants, recommending their favorites to family and friends, or making dinner at home from time to time.
If you'd like the opportunity to make money from your love of eating out – becoming a food critic could be your calling! You don't even need experience writing reviews because most publications will train you based on samples that you submit with your application.
A good sense of humor doesn't hurt either since many reviewers rely on puns when describing dishes they dislike 🙂
And of course, the perks of this job include complimentary food and drinks!
If wine is your thing, consider becoming a wine blogger. You don't necessarily need to have a formal education in wine (although that would certainly help).
Still, you should be passionate about learning about different vintages, regions, and styles. Wine bloggers typically write for their own blog or contribute articles to other publications freelance.
Of course, you have to be willing to travel a lot, but it can be advantageous when you land that killer piece that gets shared all over social media. Plus, there's always the chance to score some free wine from time to time.
4. Anything Worth Flying
Aviation is exciting, and the lifestyle can be enriching. Becoming an airline pilot or flight attendant is two of the most common ways to become involved within this industry.
However, there are also other types of jobs you could potentially make a living from in this field – some even more interesting than others!
In fact, it's possible for many people who have no background in aircraft engineering or flying whatsoever to work their way up into positions that require unique skill sets, outstanding dedication, and determination. Just look at what aviation courses there are in today's career world:
Air Traffic Controller
Aircraft Maintenance Engineer
Airport Manager
Flight Dispatcher
Loadmaster
Meteorologist
Safety Inspector.
4. Lego Master
If you're looking for a unique and creative job, becoming a Lego master builder may be ideal.
This career entails creating new designs and models out of Legos, making it a perfect choice for those passionate about art and construction.
As a Lego master builder, you could work on projects for theme parks, movie studios, or even private clients.
5. Social Media Manager
This sounds like a fun, exciting job. But what exactly does it entail? Let's find out! Working behind the scenes in social media is more than just posting on Facebook and Twitter.
The successful social media manager knows how to manage multiple profiles across different platforms simultaneously – uploading posts for Instagram, tweeting about live events, or using Snapchat filters.
In addition, a strong understanding of analytics will help you determine which content works best with your target audience to create more effective campaigns moving forward.
This role also requires someone who has an eye for design because these managers often work alongside designers to create graphics used in higher-level social media posts.
6. Hacking
Computer hacking is a popular career choice for many people. But, not everyone knows that there is an ethical hacker option. Ethical hackers use their computer skills to help organizations find and fix security vulnerabilities.
In addition, they work with companies to help them stay safe from cyber attacks and comply with regulations. So, if you have strong computer skills and want to make a difference globally, this could be the perfect career for you.
In The End
You have to think for a minute about what makes you tick, what is your passion…there really is a career option for everyone.