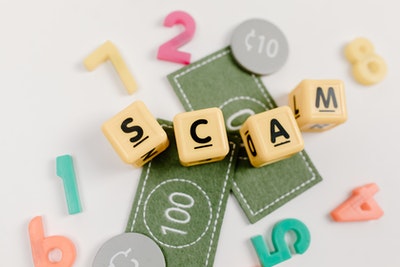 It is safe to say that every internet user came across some sort of a lucky visitor scam, where the website would claim you are one-millionth user eligible for a free iPhone just to take personal information from unsuspecting people.
The "Nigerian prince scam" is another way of luring internet users into giving away their data and sometimes their money. However, this scam is much more elaborate.
Instead of just tricking you into clicking a pop-up ad and entering your contact info, you receive a message about a distant dead relative who left no will or immediate family members; they usually contain a lot of information to make it look as authentic as possible. Depending on the grand scheme, you can receive these messages via e-mails, phone calls, or even letters sent right to your house.
According to inheritance experts from probateadvance.com, these scammers would offer you a large sum of money, but there's always a catch, and you should be alarmed whenever a person who's contacted you doesn't want to use official legal channels.
For example, they might state that they first need your personal details or a certain amount of cash to resolve legal issues with inheritance, no matter what has been left – a house, a collection of rare paintings, or an off-shore gambling account.
If you want to learn more about the most common inheritance scams around the world, read on!
The "Nigerian Prince" Scam
This widely-known scam is still circulating around the internet. In this case, you get a message from someone who claims to be royalty or someone close to the royals. They often offer you an incredible investment opportunity or ask for help with moving their fortune out of the country, promising you a large sum of money in exchange.
After that, they would ask for your bank account details to supposedly transfer the money. They might also state they need some money to move the fortune, and you need to provide it in order to receive much more later. If you pay, they will likely disappear; and if you provide bank account information, they might even wholly drain it.
The Sudden Death Scam
This scam is similar to the one above, but it is more elaborate. To lure naive people into giving their bank account details, scammers will send an email claiming that you are a beneficiary in someone's will. Usually, it will be an incredibly wealthy person who has left no spouse or children.
Again, you will receive such a message from a country far away, which is why you will need first to transfer a certain sum of money to verify your identity or cover the initial expenses, helping the executor with the formalities.
The Same Name Scam
This is another variation of the same fraudulent scheme, but this time, scammers will exploit you by using your own name.
They often use data found online to gather information about their potential victims, and in some cases, they might even be able to find your phone number or home address. Again, you can expect to receive a phone call from someone who claims that you've inherited a considerable sum of money.
Scammers are so keen on using your name because they know you will be more likely to fall for the scam. They will tell you that you have inherited a fortune from a person who passed away, but first, you need to pay some fees for the lawyer or the executor.
If you do it, you will likely receive a call from someone claiming to be a lawyer working on the case who will inform you about the misunderstanding regarding the supposed same name. You won't get your interest back, though.
The Offshore Bank Account Scam
This is the oldest scam in the book, but scammers are still using it to cheat people out of their money. The scheme is simple: someone will tell you that there's an offshore bank account containing millions of dollars left for you by your distant relative; you can have the money if you just help them with transferring the money.
If you follow through, the fraud will send you direct links to fake sites with fake login pages, and once you enter your account details, they will quickly drain it.
In Conclusion
The scams mentioned above are just some of the examples of inheritance scams that you can find around the world. They only show how ingenious scammers can be when it comes to making money out of unsuspecting people.
There are many ways in which you can spot a fraudulent scheme, but you should also be aware that frauds are always trying to improve their plans, so you can expect to see new variants of old techniques. Be extra cautious when it comes to such cases, don't ever provide your personal information, and always consult with a legal professional. This way, you will keep your money safe.