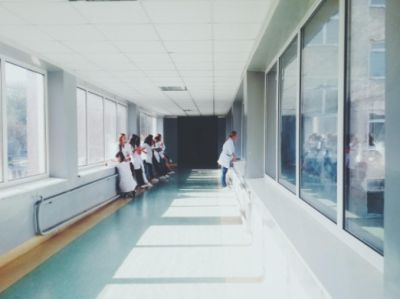 Recruiting and staffing agencies have made a massive boom in the past decade.
Before then, the business world didn't pay a lot of attention to these types of companies. However, that has changed in the past few years.
The main task of a recruiting or a staffing agency is to find the best talent for a specific job.
This is especially important in the healthcare industry, which deals with clinical specialists, pharmacists, therapists, and nurses.
All of these groups of people have to go through a long educational process and then specialize in a field. Click here to read more.
A few decades ago, graduates would be piled together and learn on the job. Now, that has all changed.
There is a lot more practical knowledge that gets absorbed during specialization, and agencies have evolved into an indispensable instrument for streamlining recruiting and reducing the administrative burden.
This means that they assist specific hospitals and healthcare institutions in identifying the greatest individuals for a specific need. If you need a new neurologist, then you want the top one nearby. Plus, these agencies ensure that you get personnel that is highly motivated and licensed, ready to start right away with no time for onboarding.
These types of services weren't needed as much as they are today since everyone knew someone in the neighborhood who was studying to become a nurse.
That's not true today. Now, cities are bigger, and the markets have gotten way more competitive. Here are some of the benefits that you can experience if you decide to work with an agency that can connect you to the best talent in your area.
1. A wide talent pool
If there is one thing that the pandemic showed, then it's that nurses and doctors are essential jobs. Before that, being a nurse was not a lucrative position.
However, that all changed when the pandemic started. Every single hospital and healthcare institution in the world was understaffed. Follow this link for more info https://www.wric.com/health/coronavirus/virginia-healthcare-workers-shown-appreciation-in-thank-you-tour-of-support/.
Not only that, but the entire world closed down its borders, and there was no trade. The people who were on the front lines were the ones who worked with patients. If you were working day and night to fight against infectious disease, you would want to be paid accordingly.
That's why the awareness for the entire field has risen to a high standard. A lot of myths and taboos have been shattered, and now individuals are working with staffing firms that have a reputation for providing a wide range of options, as well as excellent benefits and fair compensation.
No one wants to feel exploited, and that's why working with a reputable agency is something to look forward to. They have large databases, and they have access to the best deals. When you look at traditional job boards, you're going to miss a lot of offers that are going under the radar.
When an institution is looking for top talent, it doesn't want to deal with thousands of applications. Instead, they want to select the best of the best. This means that relying on the traditional advert will not get you as far as calling and scheduling a meeting with an agency.
2. Increased adaptability
It doesn't matter if you're looking for someone who will work long-term or someone to be a one-time replacement.
No matter your requirements, there's always a large pool of talent to choose from. There are seasonal therapists looking to switch positions in search of something new.
There are interns found by the healthcare staffing industry that are willing to cover a range of work demands in exchange for experience and a competitive salary.
This process also lessens the administrative burden. Working with a leading firm helps you expedite the onboarding and selection processes.
They also connect you with a countrywide network of individuals that have a proven track record. By deciding to follow this route, your entire team will have more time to do the things that matter.
You won't have to schedule interviews with every individual character. That's time that can be used for saving lives. Instead, all of those time-consuming components will be outsourced to a third party, such as an agency or a firm.
3. Increased productivity
Imagine you're running a hospital that's completely stacked every day, and you need new workers to administer vaccines. You need someone that's ready to work immediately. Instead of getting the perfect candidate, you get an undergraduate that's fresh out of college.
That would be great in a different scenario when you wouldn't have so much work on your hands to provide training. Well, to avoid the process of retraining new staff, you can look for talent that is ready to jump in right away.
Staffing agencies make sure that every single person they hire is certified, qualified, and thoroughly vetted before starting work. This saves you time and increases your productivity.