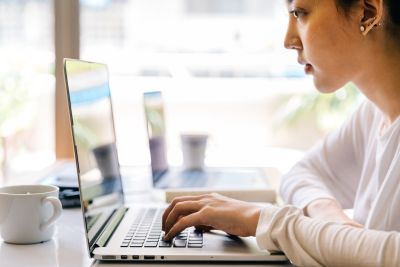 If there's one thing this school year has taught us about technology in the classroom, it's that quality always wins out over quantity. We live in a society where there is no scarcity of technological teaching tools, therefore the trick is to go through them all to locate the jewels.
There is no doubt that the educational system has changed a lot in recent years, which is conditioned by the rapid development of technology and the Internet.
Teachers and students have no other way than to build the studying with an inevitable use of educational technology tools. Especially considering modern conditions, many parents, children, and instructors are looking forward to using less technology next year following a year of totally virtual school.
These aspects have conditioned a sharp uprise in the level of educational technology tools usage, which has managed to become inevitable for students in their learning.
There is a program basically for each of your needs, from searching for the necessary information and synthesizing it for you, to place an argumentative essay order on special writing platforms.
Professionals who work on these services can help with all the work your professors have assigned for you and, thus, even provide you with a high-quality reference for your future tasks.
So, what are the top school-related tech apps and websites? Here are five of them we consider to be a must. These educational applications and websites have been chosen because they are user-friendly and can add value to learning.
To put it another way, they really improve learning in ways that wouldn't be possible without technology, not only make an image of a modern classroom.
Google Disc and Google Doc
Google Workspace is an extremely convenient set of applications that simplify the working and educational process a lot.
Google Disc on its own is a free service that allows storing a vast variety of documents in one place and easily exchanging them with your colleagues or just other users.
All you need to use is a device of any type, which is connected to the Internet. Moreover, you can view your saved documents even without the Internet connection by simply turning on an offline option. Just make sure to remember your login and password.
All documents on the disc can be organized into different folders. For example, teachers can organize their teaching materials by topic, grade, or by individual student name.
At the same time, you can log into your Google Disc from any device if you have the Internet and log in with a password. This way you can perform and send your homework and other assignments and your professors will see them.
Google Doc is an analog of Microsoft Word, but it can allow you to work together with some of your colleagues on the same document simultaneously online.
For example, you can create test items in a document, give the student access to it, and immediately look at his answers while discussing difficult points. The interface is quite similar to that of Word, so it will be very easy to get accustomed to this service.
Edmodo
Edmodo is an educational technology platform that provides communication, collaboration, and training opportunities for high schools, universities, and teachers.
It is a web-based service for automating off-class learning, instructor workspace, and student progress tracking. It also helps in teamwork.
The Edmodo network enables teachers to share content, create tests, quizzes and surveys, and manage communication with students, colleagues, and parents. The system is teacher-oriented: students and their parents can join Edmodo only after being invited by the teacher.
Students and parents can quickly get their questions answered through the student planner and discussion thread, and stay on top of classwork and what is happening.
Your professor has a wide range of assignment options to create: posting a prep question or making a quick poll to get your opinions on the topic, assessing the level of understanding.
He (or she) can also create an assessment you can use to save your time or let the program rate some or all of you itself. Like in the proper classroom, your teacher can collect, grade, and return your works virtually.
Quizlet
The process of preparing for your courses or even exams and exams is not the most interesting, especially when you have a lot of things to deal with. There are many near-old ways to simplify your learning experience, which can make your learning more boring. However, Quizlet really makes learning easier.
Quizlet is a free service that allows you to easily remember any information, which can be presented in the form of flashcards.
All you need is to find the information you need in the database or create your own materials, add your own media flashcards (pictures, audio), and then start completing the exercises to memorize these materials.
You must have a Facebook or Google account to log into the system. Plus, you can even share links to your cards with your partners, so you can create and use them to learn together.
cK-12
Parents should be aware that CK-12 is a website that provides a range of free STEM lessons (Science, Technology, Engineering, and Math).
Traditional book chapters are broken down into smaller, bite-sized topics that kids may find easier to consume. Despite the name, most of the available content is likely best suited to older children and teenagers; many advanced themes are covered.
CK-12, on the other hand, provides considerably more than simply textbooks on a screen. It gives the term "remix" new significance in schooling.
In addition to standard text-based material, CK-12 offers a variety of different modalities, including movies, practice tests, memorization, and computer models, or interactive content that visualizes abstract topics. For example, a force simulation might be demonstrated via an interactive Ferris wheel, on which the user can click and move to manipulate a force tracker.
Furthermore, CK-12 is developing a set of tools that will allow instructors, students, and subject-matter experts to either contribute new information or create new stuff from scratch.
In layman's terms, users may construct the CK-12's material to meet their own requirements. For example, suppose a high school biology instructor wants to produce the equivalent of a workbook centered on the skeletal system but wishes to achieve a mix of text and visual material.
The instructor may pick the written text, a video explanation of the skeletal system, and a link to an interactive virtual body website from the "Human Anatomy" content collection. The professor can also add to or delete material from the text component, depending on how superficial or in-depth he or she wants to go with their students.
Socrative
Socrative is a service that provides online classroom testing to educational institutions. This is a test creation, discovery, and distribution tool, as well as a test execution tool. Among the benefits are the simplicity of growth and a pleasing look.
The service's distinctive characteristics include the use of mobile device apps and the lack of the requirement for students to register: by registering and accessing the site, the instructor will establish a lobby with a unique code, which anybody who uses the application or accesses the site may join.
Furthermore, the business offers a large database of ready-made and validated by site management tests.
There are additionally three types of testing:
#1 Instant Feedback – pupils choose answers in a series of questions, without the ability to modify their responses or even temporarily skip a question, leaving it for later.
#2  Open Navigation – students can answer in whatever order they like and alter their answers at any time. However, the teacher can see what the student-created even before the exam is finished.
#3 Teacher Paced – the teacher selects the next question and has the option to skip or repeat it.
Throughout testing, the professor can track the progress of the exam in full detail by noting who and how each question was answered in the table.
After the exam, the instructor can save the results to Google Disc, transmit them via email, display the findings in real-time, or simply do nothing.