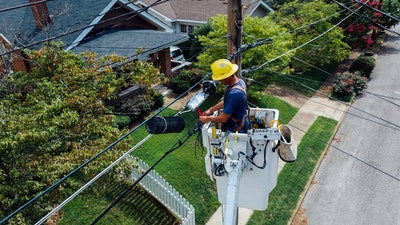 The utility industry plays a crucial role for communities as it keeps the lights on for them. But customers expect more than only uninterrupted supply from providers.
Companies operating in the segment need to keep pace with consumer expectations to stand apart in the competitive landscape. The best way to do it is to understand what they want, keep track of industry trends, and realign with agility.
It becomes even more crucial in post-pandemic times when customers want only the best. Let us explain how providers can match them and stay one step ahead.
More options and better control
Consumers expect more options and better control over their utility experience. For example, they want a real-time view of usage so that they can modulate their electricity use in peak and nonpeak hours. Providers can do the needful with dashboards that let users track utility usage data and manage and alter it on their own.
These personalized options empower consumers in more than one way as they can control their bills and minimize their energy footprint in the long run. It makes a difference from the sustainability perspective as well.
Moreover, self-service options reduce the workload of the providers as users can manage a whole lot of things on their own, from tracking their accounts to managing payments.
Effective communication
Another area that providers need to cover is effective communication because customers want nothing but the best. Staying in touch with the consumer is as crucial as excelling on the services front. But it does not require providers to step ahead for door-to-door interactions.
They can rely on technology for effective communication. The idea is to present the information users need automatically, even before they ask for it. Companies require a viable system for connecting with utility consumers through letters, emails, and texts.
The system should send information based on triggers like bill reminders, prepaid notices, and disconnect notices. Getting timely information takes customer satisfaction a notch higher.
Personalization
Nothing matters more to buyers than personalization, whether they buy clothing, dine out, or pay for electricity. They expect the provider to understand their needs and cater solutions accordingly. Utility companies can offer personalization by providing access to customer account details, usage, and expenses.
Further, proactive alerts and notifications on outages and billings keep them informed about the upcoming events. Consumers appreciate the approach because they see it as a value-addition to utility services.
Additionally, utilities can follow consumers to interpret their preferences and behavior. They can use the information to tailor future offerings. A little effort consolidates long-term relationships and makes them stay for the long haul.
The utility segment is competitive, and retaining consumers is the only way to survive and thrive. Providing uninterrupted supplies and preventing outages can be a good start, but they cannot set a company apart.
Consumer experience is the key differentiator, and it can single-handedly affect the revenues, profits, and reputation of a company. The only way to excel with CX is by staying a step ahead of their expectations and making efforts to match them.