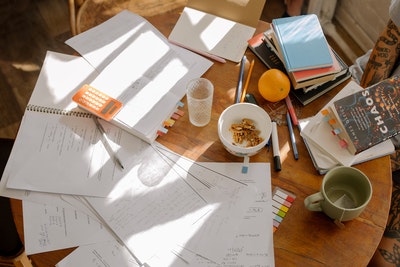 Understanding the dynamics surrounding student loan evaluation can be your pathway to financial freedom. Choosing student loans can intimidate you, as there are several private and federal loan options to choose from.
But that should not always be the case if you are familiar with the process and the implications of your decision in the future. When evaluating different student loan options, here are a few items you need to consider,
Interest rates
Monthly payment installments
Loan fees
Total cost
Benefits of federal loans
Consigner
Fees
Before settling down the best student loans, you need to establish who pays the administrative fee for processing the loan.
Mostly, the borrower pays the administrative fee, which is deducted at every disbursement. Some student loans have origination fees, making them an expensive option, while the others do not have the fees.
It is important to establish such factors before settling down on your preferred loan option.
1. Interest Rates
Best student loans are characterized by low-interest rates. Most federal student loans are fixed and be lower compared to private loans whose interest depends on the borrower. Interest rates for federal loans are set on 1st July every year and are the same for all borrowers.
Private loans for students are based on the credit score of students and they are not the same for all students.
Borrowers with a better credit score enjoy better interest rates, while those with a poor history have higher interest rates.
2. Monthly Payment Installments
Before signing for a student loan, always check the duration of repayment as it determines how much you pay per month. Also, interest rate, loan balance, and frequency of payment determine the amount you pay per month.
Having a deep understanding of your monthly expenses is important in choosing your repayment option. It also helps you fit the monthly student loan repayment into your budget.
3. Total Loan cost
Your preferred loan repayment period and interest rates are key ingredients in determining the overall cost of your loan. A short repayment plan will lower the cost of your loan.
However, it raises the amount you pay per month. Although federal loans offer extended student loan options, they are an expensive option in the long run.
4. Benefits of Student federal loans
Federal student loans offer a cheaper financing option for collection education. However, they have a limit on the amount a student can access. The loans have fixed interest rates and credit score is not considered during application.
This is good news for the adults who have no credit history and do not need to sign a consigner.
Federal student loans offer some key benefits that private loans do not offer. For instance, if your income after completing a college education is not enough, and you cannot repay the loan in 10 years, sign up for the income-driven repayment option.
Monthly payment amounts are determined by your income and forgo any outstanding balance after 25 0r 20 years. Also, if you take some public service jobs, the outstanding loan balances after 10 years are forgiven.
Finally, if you can apply for need-based federal loans if you are qualified and will not pay for any interests while schooling.
5. Consigning
Consigners are helpful to college freshmen to bargain better interests for their student loans.
Also, when repayments are paid timely, the credit score goes up.
However, consigning is not a light agreement, since if a student defaults in making loan repayments, the consigner must take over the repayment program.
Final Words
Reviewing all the major student loan options and benefits can be voluminous. However, the above tips will direct students to get a low-cost financing option for their college education.
When applying for a student loan it is important to ensure you understand your obligations as a borrower. This will help you manage your finances well and reduce financial stress.
Also, since private loans have different interest rates and repayment terms, ensure you take a loan that best fits your needs.