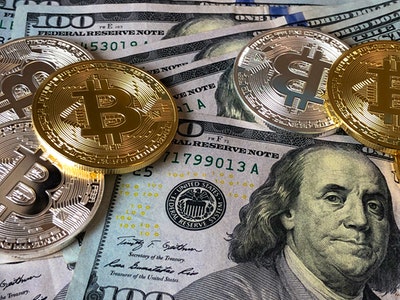 The United States has the largest and most robust economy in the world, and yet, many of its citizens fail to reach their full financial potential.
Investing is one of the best ways to turn the American Dream into your daily reality, but it's not for the faint of heart.
Many would-be investors get scared away by the prospect of losing money, but there is no reward without risk.
Whether you plan to invest in cryptocurrency, the stock market, or a commodity like gold or oil, there's a lot that goes into making wise investment decisions.
Continue reading to get some tips that all beginners should know before they begin investing and trading.
Investing in crypto is a great way for beginners to learn trading and investing
Cryptocurrency may have been invented as an alternative to fiat currency for international transactions, but it's gained much more use and popularity as an investment tool.
One of the great things about crypto trading is that it's sparked the interest of a younger generation of traders who are serious about this white-hot investment opportunity.
Aside from the fact that crypto assets have been gaining popularity as an investment opportunity and a currency, the main reason for their popularity is that crypto is easier to understand than stocks.
Furthermore, there are plenty of ways to learn about crypto trading, including weekend classes in a city near you and online platforms like CryptoVantage.
Bitcoin isn't the only cryptocurrency on the market.
Despite the popularity of Bitcoin, it's far from the only digital currency on the market. In fact, there are over 10,000 cryptocurrencies. One cryptocurrency that's gaining a lot of momentum is Crypto.com Coin (CRO Coin).
There is a supply of 100 billion coins of CRO, and with prices falling, now is a great time to purchase. The crypto market is volatile, and with the price of CRO being down, you can expect it to rise soon. As they say, "Strike while the iron is hot."
With there being over 10,000 different types of crypto coins, you must do your own research to find the best investment for your budget and goals. As mentioned before, CryptoVantage is a great online platform to learn about Crypto.com and other altcoins, as well as different crypto investment strategies.
Commodities are prime investments for high-net-worth individuals.
Investing in commodities is one of the best ways to generate wealth that lasts for generations. Commodities are natural resources such as gold, silver, copper, diamonds, and oil, and they've traded in global markets similarly to stocks.
Investing in commodities usually requires a large initial investment. However, it's more affordable, and possibly even more lucrative, to invest in the companies that harvest natural resources than commodities themselves.
For instance, Alamos Gold and the Turkish Government recently closed a deal that will expand Alamos' operations in the Republic of Turkey.
John McCluskey, the founder of Alamos Gold Inc., has procured the necessary mining licenses to begin operating mines in the gold-rich Republic of Turkey, which promises to pay huge dividends for Alamos' investors.
The presence of Alamos Gold in Turkey gives Alamos investors and the Turks something to be excited about as the Turkish project promises to be lucrative.
Furthermore, Alamos will be bringing its years of experience in gold mining, best practices, and strict adherence to regulatory requirements to a country that could use the revenue and guidance. The value of the company is high, and investing in them is certainly more affordable than buying gold by the ounce.
Whether you plan on investing in the stock market, ounces of gold, or the crypto markets, there is always a level of risk involved. However, the future economic benefits of wise investments far outweigh the risks.