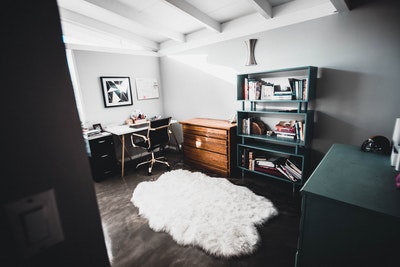 With so many brilliant horse rugs available on the market, choosing the best one for your horse can be a challenge.
Each offers different features, levels of protection, and warmth, how do you know where to look?
Lightweight horse rugs are a popular choice for many horse owners thanks to their versatility and various benefits to the horse's lifestyle.
Use throughout the seasons
The nature of a lightweight rug makes it appropriate wear for many months of the year. The lighter materials used are appropriate for mild conditions throughout the Spring and Autumn months where minimal warmth is required.
When the weather gets to colder temperatures below zero, a heavier horse rug will be a more appropriate choice to provide sufficient warmth but if the weather fluctuates between warm days and chilly nights, a lightweight rug is a great solution for adapting to the changing conditions.
Keep a neat and tidy coat
When out in the field, your horse can come into contact with various ways to damage its coat. Their rug will protect them from any dirt or mud as well as any debris in the air which could leave them dirty and matted.
As well as dirt, a lightweight rug offers protection from flies and insects which are a big issue amongst horse owners, especially during the warmer months.
Although not as effective as a specialized fly rug, offering a level of protection from bites to the skin is a welcome addition.
A wide range of stylish designs
As well as the practical side of a lightweight rug, we all love to pick out our favorite styles and colors to leave our horse looking as fashionable as ever.
Nowadays there is a huge range of unique designs available with different features to suit the needs of your horse, pony, or donkey. From high visibility coats so you can easily spot your horse in the field to decorative prints to make your horse the envy of others, shop around to find lightweight rugs that brighten up your day!
Keep their coat under control
Before the winter arrives, the horse's body naturally speeds up the growth of the coat to add some protection from the cold weather. In some cases, maintaining a short coat is a preference of horse owners as they can keep their horse looking neat and tidy and maintain cleanliness easier than before.
Wearing a comfortable horse rug will keep your horse warm all year round so their body does not need to produce a longer coat.
Protect from harmful UV rays
A lightweight rug is a winner all year long, providing much-needed protection from both the chilly weather and the sunshine. The breathable material will prevent your horse from getting too warm whilst creating a layer of protection from UV rays.
Horses with darker coats are more prone to sun damage as their coats can become bleached under the sunlight so the addition of a rug will provide some shade and keep them cooler during the Summer.