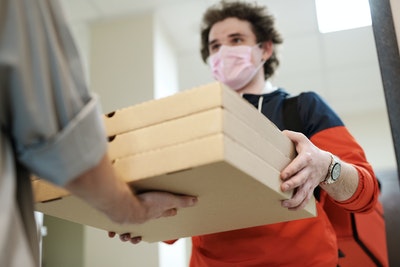 Alongside its impact on society, COVID-19 had lasting effects on the way businesses were conducted before the onset of the pandemic. As a result, almost every company was hit hard, leading to a sharp decline that seemed irreversible.
After all, the pandemic has made it impossible to continue conventional business projects and practices. However, amid this havoc, the pandemic has provided various new business opportunities for entrepreneurs.
With some innovation and creativity, you can adapt to the post-pandemic business world and lead your business to success. More importantly, launching a post-pandemic business means you can future-proof your business for any situation like COVID-19.
However, it can indeed be challenging to find the right business opportunity and shift to a completely different type of business. Therefore, here are four business opportunities to pursue amid the pandemic to thrive in the new business world.
Online business
In the wake of the pandemic, physically operating businesses are rapidly shutting down to halt the spread of coronavirus. Consequently, companies have quickly shifted to the digital arena to avoid closing businesses and even bankruptcy.
The digital market provides countless unmissable opportunities amid the pandemic. After all, with physical shops no longer functioning, people will resort to the digital market, further increasing its popularity.
You can take advantage of it and open eCommerce websites to yield significant profits. For example, you can become an online food or clothing retailer. What's best is that your business will run 24/7, even during the pandemic.
However, to thrive in the digital market, you'll need to master complex tactics and strategies for eCommerce success. Several business functions operate in synergy to lead a company toward continued success and growth, and you must master them.
For instance, if you lack financial skills and accounting knowledge, choosing a respective degree will suffice. Besides, given the ease of online learning, you can pursue education while operating your business.
Therefore, an MBA with accounting concentration online will help you polish your financial and accounting knowledge. Ultimately, such a degree will prove beneficial in today's volatile business market.
Delivery service business
The nature of the pandemic has brought physical shopping locations such as malls and other markets down to closure.
Safety precautions such as lockdowns and social distancing don't allow people to continue shopping in such areas. In such a situation, people have quickly adopted the safer way of shopping, through online websites, which deliver goods through delivery services. Consequently, the growth of online delivery services has significantly increased over a relatively short amount of time.
Therefore, getting involved in this fast-growing industry is a lucrative business opportunity amid the pandemic. What's best is that you can start a delivery service business in numerous different sectors, such as the pharmaceutical and fast-food industries.
Establishing a courier service is one of the best ways to get a start in this industry. However, you can also form partnerships with various online retailers to deliver their goods to countless individuals. As a result, you won't have a problem finding customers as online retailers already have a vast customer base.
Cleaning service business
With the onset of coronavirus in 2020, cleanliness and good hygiene have become extremely important for people worldwide as health concerns continue to increase. People are seen rapidly buying products such as sanitizers and other cleaning agents.
It opens an incredible and profitable opportunity for cleaning service providers. The fact that the demand for cleaning services has increased by 95% proves how lucrative this opportunity is.
Office buildings, various commercial centers, and residential areas rely on professional cleaners for disinfection and cleaning. The need for disinfection services has increased further amid the pandemic as businesses must follow safety precautions.
However, alongside providing cleaning services, you can also offer cleaning products like sanitizers to maximize profits. More importantly, you'll do your part in keeping the world safe by starting a business in the cleaning industry.
Online tutoring agency
The pandemic has caused education facilities such as schools and colleges to shut down. Even with education facilities open in some areas, people are hesitant to send their children due to health concerns.
However, people can't afford to halt their education. As a result, online education platforms have become increasingly popular, as they are safer and more efficient. The e-learning market will grow exponentially at a compound annual growth rate of above 21%.
Starting a school or college can be pretty tricky, even if it's online. Therefore, to take advantage of the rapidly growing eLearning market, you can start an online tutoring agency. There are many examinations, such as SATs and GRE, along with school studies that students need to prepare through tutoring agencies.
You can conveniently offer tutoring services online, even without a website, through social media platforms.
Conclusion
The pandemic has made it impossible for conventional businesses to continue further without embracing change. There is a heightened need to adopt the latest strategies and business ideas to survive in the new business world.
Fortunately, creative business opportunities such as providing delivery services or cleaning services can help you establish a profitable business. Therefore, start adapting to this new business world as the pandemic isn't going anywhere soon.