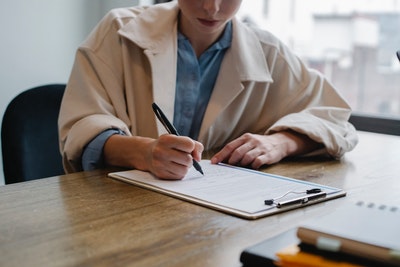 Job hunting can be incredibly difficult, especially if you're looking for roles within sectors where competition is fierce.
In some cases, you may be competing against hundreds of other candidates so how can you make your application stand out?
In this guide, we'll provide some top tips to help you catch an employer's eye.
1. Qualifications
There are many roles that don't require specific qualifications, but often, if you're aiming to reach the top of the ladder, or you're trying to secure a high-power position, you'll need to ensure you cross the relevant boxes.
If you have additional qualifications compared with other candidates, this could make the difference between getting an interview and your application being thrown back on the pile. When competing against other candidates with a similar skillset and level of experience, undertaking further study can help you elevate your application.
There are all kinds of programs and courses you can explore. From doing an analytics degree online to applying for a course in business management, it's wise to do some research and look for options that will improve your career prospects in your chosen field.
2. Training
Training can be incredibly beneficial for employees who want to progress and take advantage of opportunities to secure more senior positions. By devoting time and energy to training, you can develop your skills, expand your skillset and knowledge base and give yourself a competitive advantage.
Training not only provides learning opportunities, which will enhance your candidacy, but it also demonstrates commitment. If you are happy to spend time going to workshops or classes, employers will be able to see that you are dedicated to your job and passionate about climbing the ladder.
Training can also help you to improve your resume, especially in industries where technology is influential and businesses need to evolve continuously to keep up with new trends and innovations.
3. Creating an engaging, eye-catching resume
When you apply for a job, there is every chance that an employer or a recruitment consultant will spend a few seconds skimming through the content before deciding whether or not you should go through to the next stage.
If there is a huge pile of papers to work through or hundreds of people have applied online, you might have a matter of seconds to impress. This means that you need to ensure that you can sell yourself on paper.
Make sure that your resume is up to date, include relevant information only, and use your application to highlight and up-sell your strengths, skills and talents. Tailor both your resume and cover letter to cater to the specific role and read the job description carefully before you start tweaking your resume.
Job hunting can be difficult, especially if you're facing tough competition. If you're thinking about looking for a new job, or you want to try and impress your employer and secure a promotion, it's essential to be able to stand out from the crowd.
Invest in yourself by undertaking further study and training, expand and diversify your skillset, demonstrate commitment and dedication, and ensure your resume is up to date, interesting, engaging, and punchy.