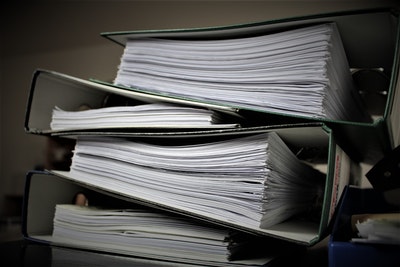 Admittedly, time flies fast, and change constantly occurs. In 10 years or so, we would perhaps advance in technology again. With the constant upgrades that happen, you may not be able to preserve some of your files.
That will definitely frustrate you if those files are essential. You want to maintain them so that you can access them in the future.
Portable document format is a standard file format that has grown in popularity presently. It is easy to open, access, encrypt, and it keeps the formatting of your files. If you have PDF files that you want to preserve long-term, then converting them to PDF/A is crucial.
Come to think of it! The formatting stays in place and would not change even after a long time! Keep reading as we talk about changing your PDF to PDF/A using GogoPDF 100% free.
What is PDF/A?
Portable document format archivable (PDF/A) is another variant of PDF. It simply differs from PDF by being able to last long-term preservation. It is best suited for archiving documents. Like PDF, this format keeps your files' formatting, wherein you can still open them even in the future.
To do the conversion, simply type "PDF to PDFA" on your browser's search bar.
There are also types of PDF/A that you may convert your file into. We compiled the most commonly used ones below.
PDF/A-1b. Your PDF is guaranteed to be displayed and read on your computer, though there might be issues in the text's readability.
PDF/A-2b. It ensures that the file's elements will always be the same.
PDF/A-2u. It guarantees reliable searching and copying of text.
GogoPDF's PDF to PDF/A converter
Many converters will pop up on your browser if you search for one online. You want to find one that is safe, secure, and can do the task quickly.
We recommend using the PDF to PDF/A converter powered by GogoPDF in this regard. It's among the best of the bunch and can undoubtedly meet your conversion needs!
How does GogoPDF's PDF to PDF/A converter work?
GogoPDF converts your file to PDF/A by removing unsuitable features of PDFs for lengthy archiving. For instance, the converter will remove and prohibit font-linking and encryption. This website renders an ISO-standardized version of your PDF. It's fantastic since no matter how far in the future, you can still open the file. It will look exactly like how you last saw it when you stored it away!
What makes GogoPDF a crowd favorite is its convenient and easy-to-use options. It doesn't matter if you are tech-savvy or unfamiliar with technology. You just have to follow the instructions on the website!
How to use the converter tool
Visit GogoPDF.
Select and upload the PDF that you want to convert to the conversion tool.
The server will automatically process the file instantly.
You may set which PDF/A type you want to convert your file to, though it's best to follow the recommended one.
Simply stay put for a moment and wait for GogoPDF to generate a download link.
Download, save, and archive your file fresh from the converter!
Rate and recommend this tool to others!
Can I get my file quickly with good quality?
Rest assured that the conversion will only take a little of your time! GogoPDF is famous for its quick conversion while still upholding the file's quality.
As we've said above, just go to GogoPDF, upload, and get your new PDF/A file!
Do I have to install any software applications?
GogoPDF is a web-based service, so you don't have to install anything. You can access it from any device and any web browser. It doesn't matter what operating system and web browser you have. You just have to make sure that your connection to the internet is stable.
The conversion takes place on the cloud, securely and quickly. With these in mind, you're guaranteed to convert your PDF to PDF/A on the go!
Are you concerned about privacy? Don't worry!
This website can maintain its place among the cream of the crop because of the users' trust in the conversion tool.
If you're worried about your file's privacy and security, then your worries are all for naught. Rest assured that your file will be kept safe throughout the conversion process. An hour after you uploaded the file, GogoPDF will delete it permanently from its server.
Final thoughts
Indeed, the times are ever-changing. As we continuously move forward to the future, our technology advances as well. You cannot guarantee that your PDF files will stay safe in the future. To preserve them, consider converting them to PDF/A to be stored even for a long time. This way, your files will stay the same way you left them in your archive!
Visit GogoPDF today, convert your PDF files to PDF/A, and store your files long-term free of worries!