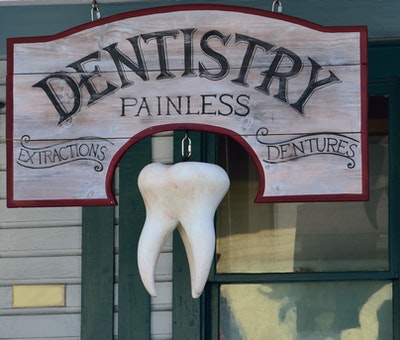 Every dentist must find an ideal office space. Your place of practice can have a significant influence on your success rate.
In 2020, around 201,117 dentists were working in dentistry in the United States. Not each of them owns their office space.
Many dentists tend to rent a suitable place for their practice. The hunt for the right place can be overwhelming.
Before looking for dental offices for rent, make sure to consider the following factors:
1. Location
The location of your dental office is one of the most crucial decisions to make. It is ideal to choose a location that is easy to locate. Another aspect to check is its accessibility. Your patients should not have any trouble reaching your office from remote areas.
If you already possess an established client base, you can also choose a location that attracts your clients. Make sure to consider the neighborhood carefully. The demographics of the area may suggest the possibility of receiving many local clients.
2. Competition
It is best to be aware of other dentist offices in the nearby area. You can opt to rent an office in an area that has a lower dentist and patient ratio. This ensures that you receive an adequate number of clients.
Another aspect to look out for is the qualifications of the dentists in the area. If you possess a certain dentistry specialization, you may choose to practice near general dentists. It allows you to share referrals.
3. Size, Design, and Layout
Make sure to assess the design and layout critically before renting an office. Evaluate the size of the space to know if it is suitable to cater to your needs. You may need a treatment room, reception area, private office, and other essentials.
Check if the office can accommodate all your requirements. Proper design and layout are essential to managing the patient flow. Moreover, it allows you to maintain an efficient organizing space.
4. Price
Ensure to compare the prices of different properties before you rent one. It is essential to determine if the price provides good value to you. Another aspect to remember is that there is a possibility of an increase in rent over time.
Try to look for options that fit your budget. The amenities and the location can also play a role in the costs. Make sure you get the best deal with these considerations.
5. Terms of the Lease
It is crucial to review the lease thoroughly before you rent your dental office. Be aware of the various terms and clauses of the lease.
Check the length of the lease, assignment clause, and any grace periods. You can take the help of an attorney to understand the legal clauses better.
Before signing your lease, ensure that you agree with all its terms. Make sure to negotiate with the property owner. You can discuss modifying or removing some clauses.
The right dental office is essential to ensure a smooth and organized practice. It can also affect the success of your business. Make sure to consider the above factors when you look for dental offices for rent.