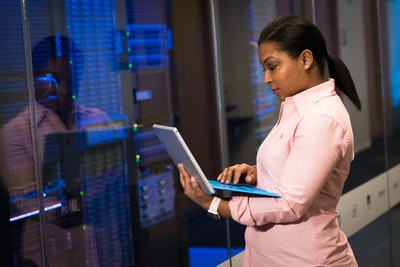 To protect your assets, finances, and your reputation, your business needs to invest in the right kind of insurance protection.
There are several different types of insurance you might need, depending on your sector.
To help you to cover yourself from losses, here are four of the most important types of protection for businesses.
1. General Liability Insurance
General Liability Insurance is one of the most important types of insurance for small businesses.
It covers your business if an individual makes a claim against you, whether for property damage or bodily injury. With this type of cover, you'll receive support to pay for attorney fees or medical expenses.
Whether your business is at fault or not, it's important to have general liability insurance to protect yourself. Every business must invest in small business liability insurance, to ensure that they are fully covered for any incidents.
2. Product Liability Insurance
Before you release a product it's wise to purchase product liability insurance. Your product will likely have undergone several safety checks, but it's still important to protect yourself legally. With product liability insurance you'll protect yourself against:
Injuries that were caused by a fault with your product.
Damage of property as a result of a faulty product.
Product faults that the quality control processes overlooked.
If you distribute a product, but you are not involved in the manufacturing processes, this insurance should cover you. In this case you will need to demonstrate that these products were faulty when you received them.
3. Worker's Compensation Insurance
Worker's compensation insurance covers expenses such as disability benefits or medical treatment. You'll need this insurance to cover you if an employee gets injured at work.
Even staff working in low-risk industries can become injured. For example, office employees are more prone to injuries if you do not provide the correct ergonomic furniture.
Due to the events of the COVID-19 pandemic, many businesses are operating remotely. Regardless, you'll still need worker's compensation insurance. If an employee is injured when completing a work task at home, this insurance can offer you financial cover and protection.
4. Cyber Insurance
Cyber Security Insurance can protect your company from several online threats. Small businesses are often the target of data breaches, and the damages can be costly. A Cyber Insurance policy covers elements such as:
Privacy breaches: Policies usually cover privacy breach expenses, protecting your company if private information is stolen.
Business interruption: If your business suffers a cyber-attack, you're likely to lose money, due to downtime. An insurance policy will cover these costs.
Media liability: You'll find that some insurance options will also protect third-parties from copyright infringement.
To protect your business against cyber crime it's important to invest in cybersecurity software and a multifactor authentication system.
With these four types of insurance cover, you'll protect your business and reduce the potential of costly setbacks. When you are choosing insurance providers, it's important to perform enough research, and compare your options.