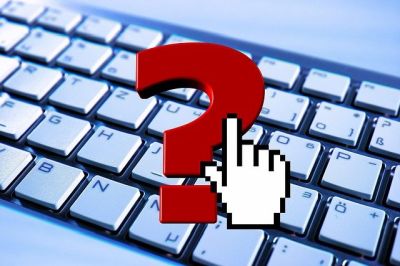 Technology is the most important force shaping the business landscape.
Technology is constantly changing and adapting, and nowhere is this more evident than in marketing and sales.
Businesses that try to compete are continually rushing to adapt and implement these innovations until they become obsolete, lest the business slip and fade into obscurity.
There are few ways to ensure this positioning without viable IT technological support, which is one reason why any business leader should consider outsourcing IT services.
Need more reasons why you should be considering outsources IT support? Here are some.
What is IT support?
A specialist IT support provider assists in the management of a company's network, customers, utilities, and devices. It contributes to ensuring that the company's network is up to date and that its infrastructure offers streamlined operations across all divisions, hierarchies, and functions within the organization.
Although each IT support provider provides a unique set of services, typical tasks covered include:
Monitoring, control, and security of networks
Backup and recovery of data
Verification
Data storage, warehouse, and administration
Execution and compliance of procedures
Support for system maintenance and assistance
What are the benefits of outsourcing your IT support?
There are both immediate and long-term benefits to using Outsourced IT Support.
1. Reduced workforce costs
It is expensive to train and retain a large in-house IT department. Because of the modest investment, both financially and mentally, recruiting temporary IT tech workers often results in disappointment.
Hiring an IT support firm, on the other hand, brings highly skilled employees at a fraction of the workforce-related costs.
2. Reduced IT costs
Installing IT technology, including networks, servers, security, storage, and a slew of other components, is prohibitively expensive.
Outsourcing IT system support converts fixed IT costs into variable costs, giving you more leeway in budgeting. In essence, you just pay for what you use, which can result in significant cost savings.
Adding to that the fact that the expense of operating and servicing such a device often exceeds the cost of the original investment, and outsourcing seems prudent.
3. Reduced service disruption
Hardware and software management has become noticeably more difficult as technology has become more complex.
Businesses must have innovative hardware and software solutions in order to compete in a saturated industry, especially in sales and marketing.
End-to-end networking and a continuous flow of functionality for the internet, intranet, and extranet are also needed. Such technicalities can be handled entirely by skilled IT network service providers.
4. Lessen the stress around IT
Employees are less stressed when emergency relief and restoration are handled competently. When the system goes down or a machine fails, the challenges are not only physical but also highly emotional.
Workers are concerned about lost productivity, compromised security, and knowledge disappearing. Such concerns are alleviated by a professional IT services provider because services are up and running smoothly.
5. Allows you to remain focused on core business operations
All managers believe that there aren't enough hours in the day to address all of the challenges that they face.
The need to split focus between core business functions and IT-related issues further limits capacity. Employees will remain focused on what they are good at, trained for, and paid to do by outsourcing.
6. Enables business to make the most of more resources
While large corporations often have the resources required to sustain the latest in technology and services, smaller companies often do not.
This benefit expresses itself in a number of ways, including a company's level of competitiveness, versatility, and performance, and the means available to reach out to prospects. Outsourcing services offer a more competitive atmosphere for both small and large businesses.
7. Reduces the risks
There is no skipping around it: any business investment involves some degree of risk. This is ensured by an ever-changing spectrum of government policies, rivals, economic conditions, and technologies.
Companies that provide IT system support bear a large portion of this risk. They have relevant industry knowledge, especially about security and compliance issues.
With this experience, they will be able to properly identify and eliminate associated dangers.
8. Security and compliance
Even the biggest and most established companies are not safe from hacks. British Airways, Ashley Madison, Donald Trump, and even Facebook have all been victims of hacking and data breaches in the past few years, causing significant and often irreparable damage to not only their finances but to those of their customers and their reputations too.
While using outsourced IT support cannot absolutely one-hundred percent safeguard against these, they reduce the risk enormously, and when things do go wrong, they can sort it faster than you doing it on your own would.
9. Improves competitiveness
Companies that attempt to execute and manage all IT operations on their own often have to devote significantly more resources to research, production, and implementation.
This causes two issues for the company: increased costs and additional time. Customers are likely to absorb the costs, rendering the company less competitive in terms of product pricing.
Since other businesses are moving quicker, their productivity suffers as they take longer to bring new products to market.
10. Allows greater focus on the USP
Many start-up businesses struggle for the same reason: they lack a unique selling proposition (USP). This relates to what distinguishes a company from its rivals and can take several forms, such as offering the lowest costs or the most creative goods.
Those who struggle to develop and innovate become obsolete and go out of business in a market where one's relevance is dictated by one's ability to grow and innovate.
As a result, company leaders must concentrate on defining and cultivating their unique selling point (USP) while delegating other time-consuming activities to those who specialize in doing them, rather than wasting time trying to work out the complexities that a professional IT team already knows.
11. Faster disaster recovery
When a cyber-attack, storm, earthquake, or other catastrophe strikes, management must act quickly. In order to remediate massive loss due to unforeseen threats, the company should always ensure that they have a robust disaster recovery plan.
Among other items, they must contend with employee accidents, inventory loss, insurance claims, lost sales, client relations, and structural harm.
However, aside from people, a company's most valuable resource is its records. Many businesses are ill-equipped to deal with such conditions, all of which may force a company to cease production immediately.
Given the fact that tragedy can occur at any moment, a delay in recovery can be catastrophic. As a result, it is critical to have the human capital and resources available to make swift repairs; something that is made possible with the assistance of outsourced IT support.