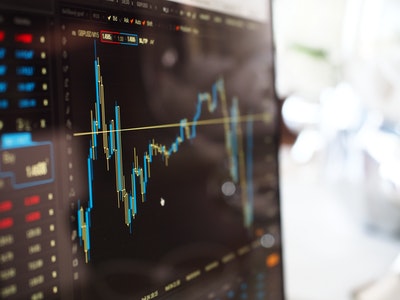 When investing, you want to make sure that it is as profitable as possible.
Whether it be a short-term or a long-term investment, taking the time to find some tips and tricks to invest will benefit you in the long term.
In this article, we will be providing you with 10 ways that you can invest without losing money.
1. Gain Some Understanding Of The Market As A Whole
When looking to make an investment, you should begin by looking into the market as a whole.
Whether this is how the market behaves or insight into a specific stock and the way it behaves over the first 6 months, this can benefit you greatly when it comes to making investments in the future.
2. Never Rush Into Buying Stock
When you have developed an understanding, it is then time to make sure that you are never rushing into any of the stocks that are out there.
Whether you are looking to begin investing in industrials or making an investment in a specific business, you should never rush into doing this.
3. Look At The Fundamental Performance Of Stocks
Though a stock may be performing well at this time, it is important to note that this could be only temporary.
This is something that we are seeing in GameStop stock as well as several other stocks making this an important element to look into when it comes to investing.
4. Monitor The Market Closely
Another element that you need to consider is the market as a whole.
By making sure that you are monitoring the market and looking into the performance of the stocks that you are looking to invest in. will prevent you from losing money in the long term.
5. Don't Let Your Emotions Get In The Way
Though it can sometimes be difficult to do so, it is important to make sure that you are keeping your emotions out of your investments.
When investing, you should make sure you are approaching it with a level head, and even using an outsider perspective will make sure that your emotions are not getting in the way.
6. Diversify Your Portfolio In A Simple Way
When you are investing, it is important to make sure that you are diversifying your portfolio to make sure that you are getting a higher level of ROI from every market.
With the ability to diversify your portfolio with larger or smaller investments, several investments are made.
7. Make Sure You Are Considering Inflation
In addition to the diversification of your portfolio, it is important to make sure that you are considering inflation.
This is a common part of investing and therefore you need to consider the impact that this can have on the price of the stock as a whole.
8. Look At Whether There Are Additional Fees
When choosing an investment portfolio, it is important to make sure that you are looking at any additional fees that you can be met with when using investment platforms.
With several investment platforms taking a cut of every investment that is made, this will mean that you are spending more money with each investment.
However, with some not taking a percentage of your investments, there are a number of platforms you can use that will benefit you.
9. Practice On A Demo
With some investment platforms not taking a percentage, there are also several people making the most of these platforms to make a demo account to practice on.
This will benefit you in the long term as it will make investments in this long term.
10. Make Sure You Keep Accurate Records
The final element that you need to consider is keeping accurate records as a result. Whether this is checking the stock every week or checking it once a month, making sure that you're keeping a record of the cost as a result.
With this in mind, there are several ways that you can begin to make sure that you are making solid investments that will not end up losing your money in the long term. Which of these tips and tricks will you be using?