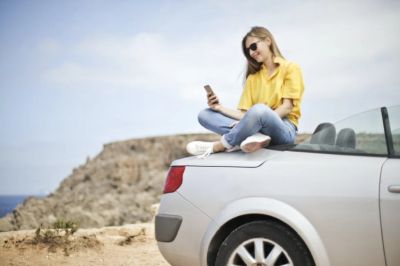 In life, there are certain expenses that are essential, including car insurance. If you are going to be driving on the road, it's the law to have the right insurance coverage to protect you, your passengers, and other drivers on the road.
Car insurance may be essential, but that doesn't mean that you need to break the bank to get the right coverage.
If you are struggling to make ends meet during the pandemic due to work shortages or job loss, there are a few things that you can do to reduce your insurance payments.
When tough times hit, every little bit counts, and reducing your premiums is a good place to start.
Auto insurance premiums are not written in stone, and by following some of these tips, you can bring down your payments without giving up any of the protection that you need.
Let's look at a few smart ways to cut your insurance costs.
1. SHOP AROUND
Not all insurance companies are created equally. This means that while your insurance coverage is essential, you may have various options when it comes to price.
Your first move should be to shop around and compare prices. Do a quick online search and see if you can find any other companies that are offering coverage for less.
Research at least three other companies and get quotes before you make any decisions about transferring your policy. You may also want to take your quotes to your current insurance provider and see if they will match the prices.
2. INCREASE DEDUCTIBLE
Your insurance deductible is the amount that you have to pay upfront before your regular coverage kicks in. Most people try to keep their deductibles low to eliminate stiff out of pocket expenses.
However, if you plan well and put money aside to cover a higher deductible if needed, you can save big on your premiums.
Raising your deductible from $500 to $1,000 could potentially save you up to 40% on your policy coverage premiums.
3. REDUCE COVERAGE
If you have an older car or a second vehicle that isn't used often, you can reduce your coverage to a minimum to save on your premiums.
An older vehicle that is worth less than 10 times the policy coverage ends up just wasting your money.  Most older cars don't require full coverage and will still be protected with the legal minimum that will keep you protected without breaking the bank.
When you drop your collision and comprehensive coverage on your older vehicles, you can save on your overall premiums.
4. BUNDLE POLICIES
If your insurance coverage for your auto, home, and life are all through different brokers you are probably wasting money.
If you bundle your separate policies through one provider, you can take advantage of the discount for having all your coverage in one place.
Bundling your policies can potentially bring down your total insurance costs by 30%.
5. GOOD CREDIT
Having and maintaining a solid credit score could help you save money on your insurance premiums. Like many businesses, insurance companies use your credit score to help them to determine their risk in supplying you with coverage.
A poor credit score could result in higher premiums. Making your payments on time, paying off your other debts like credit cards and loans, and having low balances will all save you on your insurance premiums.
6. DRIVE SAFE
Most insurance providers offer discounts to drivers who have proven to have consistently clean records over many years.
If you have not had any speeding tickets or accidents while you have had your insurance coverage, talk to your broker about a safe driver discount.
The less risk that you represent to your insurance company, the more likely they are to offer you lower premiums, which could save you a bundle.
7. ASK ABOUT DISCOUNTS
Insurance companies offer various discounts to their customers but don't necessarily advertise the available savings.
It's often up to the policyholders to seek out the discounts for them to take effect. Here is a list of several common discounts offered by insurance companies that you could take advantage of:
Your car has an anti-theft device
Driver's education course
Military
Low annual mileage
Multiple cars
Long-time customer
Many people across the country are struggling financially due to the COVID-19 pandemic. If you are having a hard time and are looking for ways to cut your spending, you can start by saving money on your car insurance.
Talk to your broker today about discounts that you may qualify for, reduce your coverage on older vehicles, and bundle your policies to reduce your premiums the smart way.