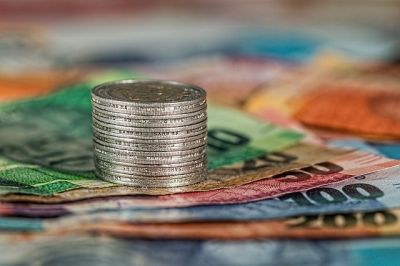 Covid-19 has had most of us stuck indoors, isolated, and even left some of us unemployed. Even though restrictions are in place and social distancing is a priority and many people are not currently at work, there are some profitable businesses that are viable this new year.
While most traditional business ideas are not currently applicable there are some, mostly online, that is seeing more and more people flock to them as a source of income during these difficult times.
Some will require time, effort, and investment but they are reasonable money sources and good alternatives while your regular job might not be available.
Some popular businesses currently making money for people are:
Mobile home sales
Dropshipping
Online Tutoring
Content writing
Courier
Less finance means cheaper options and mobile home sales are currently increasing while dropshipping is one of the more popular choices for online eCommerce and many skilled people are imparting their wisdom through online courses.
SEO aware writers can make some extra cash by writing content and courier services are currently raking in the cash.
1. Real Estate Simple Solution
Mobile homes are seen as a good alternative to buying a full-sized house or renting an apartment. Despite their bad reputation from movies and TV, most mobile homes are actually very well designed homes, are beautiful, and situated in good neighborhoods.
They are also considered easier to sell because they don't necessarily require the many complicated repairs associated with owning a home.
Currently, savvy buyers are turning to mobile homes because the market for them is in demand as many people are forced into cheaper alternatives because of the current economic conditions.
While most real estate agents focus their attention on single-family homes, mobile homes have been left wide open as a shrewd investment opportunity.
To purchase a mobile home you will need to find a source of financing unless you have some money saved. Banks have options for mobile home buyers similar to mortgages and you can learn all you need to know from a mobile home flipping course.
The basics of flipping a mobile home, however, dictate that you upgrade appliances, give the home a quick makeover, or move the home if you can secure a good piece of land.
2. Delivery Options and Order Fulfilment
One of the most common eCommerce businesses is dropshipping. This consists of selling products that you don't own for a third-party. As a drop shipper, you will never actually own or store any stock, rather when an order is placed you will purchase the stock from a supplier and fulfill the order to your customer. Many people have seen great success using this business model and the industry is currently valued at approximately $162 billion.
The current pandemic has caused a surge of online sales that has been a boom time for online or distance based businesses.
Online video games, streaming subscriptions, and online retail have all enjoyed increases of around 40% in their sales and/or usage since the same time last year. Dropshipping is included in this since it accounts for a large share of the online retail market.
Items such as fitness trackers, BlueTooth speakers, and teeth whitening kits are big sellers for drop shippers supplied by companies like Oberlo, CROV, and Modalyst. These companies supply many popular products and are fully integrable with established site builders such as Wix, Shopify, and BigCommerce.
To get started with a dropshipping business you will first need a storefront. A storefront is your website that can be optimized for use with dropshipping suppliers. WordPress is a good example of a site builder and comes with many plugins for eCommerce. Alternatively, you could sell items on eBay or Amazon.
Dropshipping is hard work though and only around 10% are successful. The business model itself is also at the mercy of stock availability and economic conditions. Current economic conditions are good for dropshipping since online retail sales are at an all-time high.
3. Impart Your Wisdom
Providing help with skills or subjects over the internet has been around for almost as long as the web itself but modern technology makes this a lot easier than it has been in the past.
Skilled individuals, teachers, and tutors can make use of such things as video messaging, social media, and specialized apps such as Everly, Flipclass, and TutorMe to manage classes of all types.
One on one tutoring is currently being used to help out of school kids with their studies as well as private classes such as IT skills, music lessons, and artistry.
Of course, you could develop a YouTube channel, but making money from YouTube takes a lot of time and effort with no guaranteed results.
Charging for classes on the other hand can make you some good money, especially with the current pandemic situation going on which has seen a 40% increase in the usage of online distance learning.
There are no legal requirements for becoming an online tutor, that is, you don't need to be an accredited teacher. Anyone can become an online tutor and share their skills with paying students.
To do this you will first need to set a course pattern and a course model before settling on an online tutoring platform.
There are many tutoring platforms with different requirements but at the very least you will need a suitable working area, a desktop PC that meets the minimum requirements of the software, a webcam, and a microphone.
Management will be different depending on what you use but remember that this kind of work requires dedication and effective course management in order to provide the best experience for your customers.
4. Contribute to the Information Superhighway
Many bloggers will tell you if they're honest, that they don't write everything on their blog. Rather, they upload sponsored posts and outreach pieces for which they are paid a small fee.
You could be a writer that develops these sponsored posts and more. A typical content writer will write such things as blog posts, product descriptions, and web page content.
While it isn't difficult to work, it does require some writing skill, and knowledge of such things as web development and SEO are highly beneficial. Also, copyright awareness and basic image manipulation skills are usually essential when developing articles or pieces of content.
Covid-19 has caused a lot of people to be out of work and/or stuck at home with not much to do. If you find yourself stuck at home then content writing could be a good option for you.
It doesn't pay a lot but it might be enough to get you through until you return to work and some pay more than others. Commonly, content writers will be paid as per a set amount of words, and an agreed-upon word count or a number of jobs will be required each day.
To get started as a content writer you will first need to demonstrate some skills. If you are a blogger you may have already come into contact with a content writer outreach program of some kind or been offered paid posts.
These are usually from SEO specialists who use content pieces as a form of link propagation for clients. Other content writing opportunities can come from sites such as BloggingPro, Problogger Jobs, and Remote.
It is a good idea to market yourself through these sites and joining various groups on social media can be beneficial also. The more you write the more you will be noticed and it's not uncommon for companies to offer jobs through any of these media.
5. Out and About
The courier industry has never been as busy as it is right now. The boom in online retail has seen vastly increased usage of courier services through shopping giants such as Amazon, Wish, and private companies.
The surge in sales has seen established courier service Hermes hire an additional 10,500 employees in order to cope with 3.5 million deliveries per day in the UK alone.
Although working as a courier is an outdoor job where you will need to mix with others, responsible companies are enforcing strict Covid policies such as mask-wearing, hand washing, and sanitization of products. Also, once the products have been loaded into your van, you can go about your business with minimal contact with others.
Courier services are currently recruiting more and more staff and paying well for the job. Becoming a courier doesn't require any trained skills which is why it is a good job to do while the pandemic rages on. As long as you are able-bodied and hold a valid and clean driving license, you are good to go.
Most courier companies such as Herms, DHL, and UPS provide jobs but you will usually be self-employed. Because of this, your working hours are completely flexible and your earning potential is pretty high.
However, you will need to prepare your own taxes and any other relevant legal information so the onus is on yourself to not get into any hot water over mismanaged financial documents.