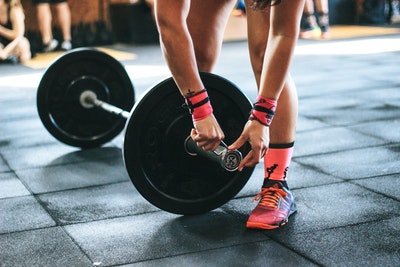 The right gym wear can make a huge difference in your daily workout regime. It can boost your performance and provide you with the perfect comfort that you require.
Whilst selecting your workout gear, make sure that you prioritize comfort over fashion.
The right pair of gym gear has a direct relation with your performance and it prevents several injuries too.
There are several companies that offer you high-quality gym wear. For instance, Onsport.com.au is one of them and you will find several more. Just remember, to make a wise pick.
Why you might ask? Well, here is why it matters a lot.
1. Prevents Injury
If you love working out, you will know the importance of proper clothing. Injuries in the gym usually take place due to improper clothing.
Buying your clothing according to the sport you want to indulge in, will always keep you safe from injuries. Look for gear that protects you against strains, overheating, and impacts.
Always invest in high-quality gym wear as it lasts longer and is promising in delivering the best protection.
2. Helps you stay Flexible:
The biggest perk of great gym wear is its flexibility. It doesn't restrict your body for certain workouts.
It is stretchable and allows you to work out in full swing. A full range of movement is crucial for the human body to properly indulge in the workout.
3. Regulation of Body Temperature:
A high-intensity workout will leave your body sorer if your clothing gear is not right. A loose cotton tank top will absorb moisture largely and will leave your body feeling very heavy and sore.
Thus, choosing the right gym wear will help control the body temperature and keep it optimal while you work out. Breathable and light clothing material is the best opt for while selecting your gym wear.  For this, I recommend women's leggings from https://uk.ryderwear.com/collections/womens-leggings as a great place to start.
4. Boosted Performance:
We all have heard the famous phrase, dress for success. The right dress can give you confidence and also be your ticket to your most desired job position.
This applies to your gym wear too. The high-quality fabric helps in boosting your performance at the gym and allows you to be your best self while doing intense exercises.
Yet again, comfort is the key to success here as well. Make sure that you pick a comfortable and breathable piece of gym clothing to make the most out of your workout session.
5. Great for Skin:
Never invest in cheap and low-quality gym wear. Activewear that is not made up of great fabric causes rashes and irritates the skin while you work out.
The sweat gets caught up against your skin and causes damage. Thus, the right fabric selection for your gym wear is crucial to keep your skin protected.
The right activewear can be the deal maker for your workout regime. Invest in high-quality gym clothes and you won't regret it a bit.