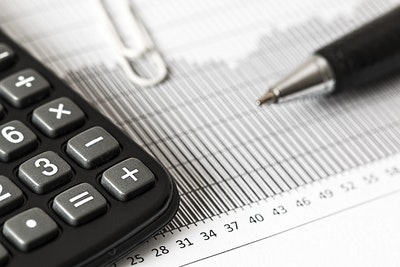 Every single year, taxpayers have to file their taxes. You know it as you grew up with it, but when it comes to running a business, you have even more paperwork to file.
You have to file your personal taxes but you must also file your business taxes, and there is plenty that you can do to get them ready so you're not scrambling at the start of the tax year filing.
You want this to be a smooth process and you don't want to miss anything out – or you could find yourself with a hefty IRS bill that you struggle to pay. There is no need to panic about any of that though, as you're going to get on top of your taxes early enough for it not to be a problem!
Below, we've put together a few things that you could be doing to ensure that your taxes are paid in full and on time.
From 1099-misc forms to speaking to specialist accountants to help you to get your paperwork in order, we've got a few great suggestions for getting your taxes ready as early as possible. Don't forget: preparation is everything!
Give to Charity
Taxpayers who choose not to itemize their deductions may choose to take a charitable deduction for up to $300 for cash contributions.
Cash donations can be made by credit card, check, or debit card, and before you make the donation, you should think about the fact that you may qualify for special Tax Exempt Organization Search tools to ensure that you're eligible for your charitable donation to be tax-deductible.
The CARES (Coronavirus Aid, Relief, and Economic Security) Act has changed the law by temporarily suspending the limit on charitable contributions and temporarily increased food inventory contributions.
Update Your Details
If you want to get ahead of your taxes, it's important to update the IRS of new address and name change details.
The Social Security Administration needs to be notified of your name change, too, as without that notification you can't file your taxes under the correct name properly.
You want to make sure that the right people have all the right information, as then there won't be any mistakes made when the time comes in the new tax year.
Is Your ITIN on Date
There are certain numbers for the Individual Taxpayer Identification for individuals that will expire this year.
If you are concerned that your number may expire
You should go onto the IRS page to check yours and see if your number needs to be renewed again.
You don't want to have any kind of incorrect information here, it's vital to your smooth ax filing!
Speak To The IRS
Every taxpayer can use social media to capture any IRS filing tips directly from the IRS.
They will share information directly to you about tax changes and updates, initiatives that are piling in, and any services that have been upgraded, too.
Check Out Retirement Plans
There is plenty of end of year tax information on retirement plans, and you can even find resources for any planning you want to complete.