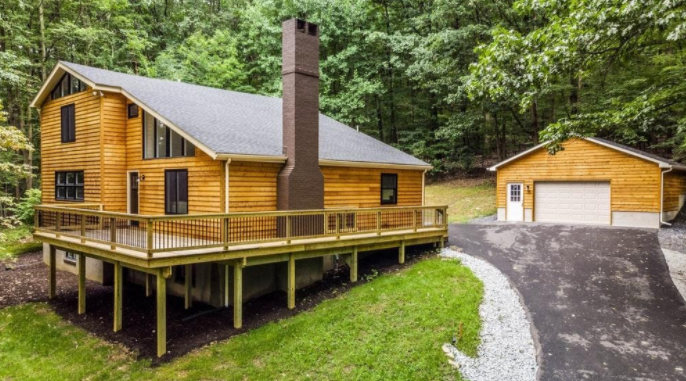 Investing in property has become quite a lucrative business.
Property developers all over the world are jumping to Australia to buy properties either to renovate and resell or to develop into residential areas.
Families are also considering moving to the sunny city to establish and enjoy everything the area has to offer.
Melbourne is a city that is not only gorgeous and tourist-friendly, but it has also become a place where home investments are growing.
House prices in the suburban Melbourne areas are set to soar within the upcoming years. Learn more about it in this article.
Sure, we'd all like to be able to buy a house or property in the city of our dreams, but it has become quite impossible to do so out of our own pockets.
Buying a home can be an expensive venture and that is why many potential homeowners are knocking on the doors of money lenders.
Lending money to buy a property comes with its pros and cons. You'll get the necessary cash injection needed to purchase a property, but you might end up paying high-interest rates and hidden costs if you don't sign with the right institute.
To avoid being conned by a lending company, many potential home buyers consult and hire a mortgage broker in Melbourne. If you are wondering whether you'll actually benefit from hiring a broker instead of doing the money hunting yourself, here is a list of all the benefits you'll receive:
1. Exclusive Deals
Mortgage brokers have exclusive access to certain services and special deals that the public doesn't have access to. Putting your faith in a mortgage broker will ensure that you find the best costs and fees available.
The whole idea of hiring a broker is for them to find you a deal that you won't ever be able to find yourself. This is because, through years of experience, the broker has built relationships and report with other service providers to get the best deals that he can then offer to you.
It is impossible for you to find the same terms and conditions as a professional broker would. As a result, this means much lower rates and costs too.
2. Mediation, Bargaining, and Negotiating
Brokers are in the industry because they are great at negotiating the best terms for their clients. They act as a mediator and liaison between both the lender and the borrower.
Ensuring that your best interests are always at the forefront, they will negotiate with different financial service providers to ensure you sign a contract that best suits your needs.
When you try and negotiate terms with a moneylender, you'll oftentimes find yourself in a situation where you don't necessarily understand the terms used or scenarios described.
This is why mortgage brokers are the best people to have on your side. Their experience makes them equipped in understanding the real estate market and everything that is needed to secure your loan under the best terms.
Learn more about mortgage brokers and the services they can provide here: http://fidget.com.au.
3. Added Services
Being able to work with your money is a great skill that not many people have. In many cases, we normal folk need some financial guidance and assistance to ensure a brighter and more financially stable future.
Even if you can't secure a home loan on your own, a broker will be able to advise you on steps to take to get a loan in the future.
They can help you to repair your credit score, guide you through the loaning process, and recommend ways on how you can budget better to receive a higher loaning amount.
4. Guaranteed Outcome
In many cases, there are loads of determining factors to secure a loaning amount. Financial institutions have very strict guidelines when it comes to what applicants they actually give a loan to.
Sure, you might think that only being able to pay on a monthly basis is the only thing that matters. Unfortunately, there are many other things that come into play.
Do you have a fixed monthly income? What does your credit score look like? Are you in between jobs?
Are you self-employed or a contract worker? All of these things determine whether you are a credible candidate for a loan. When you don't understand all of these factors, then it can be difficult to deal with financial institutions.
You might also be rejected time after time, even though you know you can afford a mortgage on a monthly basis.
Brokers take away all this uncertainty and frustration by ensuring a guaranteed outcome. Even if it isn't on your first try, your broker will be able to help you put your financial status into place to guarantee a loan within the upcoming few months.
5. Saving Time and Money
Waiting on a loan approval can take days and sometimes weeks. Applicants will save a lot of time when they leave the entire process in the hands of a qualified broker.
Knowing exactly what channels to take and what documentation to get together, a mortgage broker works quickly and efficiently. From your very first meeting about your unique financial needs to the closing transaction, they'll be able to save you a lot of time.
Another great advantage is that they won't cost you anything upfront. Mortgage brokers are paid a percentage of the home loan. Only once your loan is secured, will they receive a percentage.
Hiring a mortgage broker in the beautiful city of Melbourne won't only give you inside information on the real estate front, but it will also ensure a smooth financing process that will allow you to get your dream home in no time.
Letting go of the reigns and allowing a mortgage broker to apply for a home loan on your behalf will be greatly beneficial. Not only will you receive the best possible rates and costs, but you'll also have a higher chance of securing the loan to purchase your dream property.