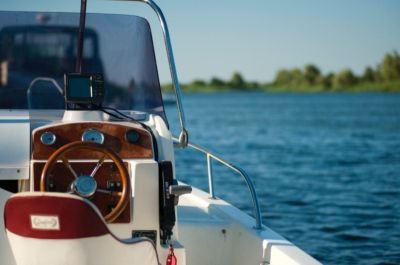 The prospect of owning a boat can be exciting, especially if you're an avid fisher or boater.
But it can be an expensive venture. Even a small boat that costs "very little" can run up big bills in a lot of ways — operation, storage, equipment, maintenance, and repairs.
Fortunately, you can still save more money if you can cut costs in these categories.
Here are some ways you can get the most bang for your boating dollars (so you can spend more time enjoying Gold coast fishing charters).
 A Guide on Saving Money on Boat Ownership
Here's how you can save money in the following fishing categories:
Storage
All boats need a home but keeping them in the same place can drain your bank account. Fortunately, you can save plenty of money on storage with the following suggestions:
Use moorings instead of slips. Slips are convenient and easy-to-use. The boat is always plugged in with charged batteries, which makes it ready for use at any time. Plus, you can wash your boat or work on it, as well as enjoy a quiet time in the boat with a cold beer in hand, which you can keep cold since you're always plugged into the shore power.
Slips, however, can be expensive. So if your boat need not be plugged all the time, you can save more money on a mooring.  Depending on the mooring, you can save more money associated with mooring. Since annual slip fees can reach thousands of dollars, this adds up to more savings.
Mooring comes with downsides, though. You can't leave battery chargers and refrigerators running. But with what you're saving in dockage, you can bring the boat in a state of transient slip if needed. Plus, if the boat is in a marina with a temporary dock for unloading and loading, you can bring the boat in to take supplies and people.
Wet storage is more affordable. If you can trailer your boat, keep your boat away from the marina to save more money. An old barn, a storage facility, or your driveways are some ideas. Also, asking around for recommendations can save you more money.
On another hand, wet storage is often more affordable compared to dry storage, as well as saves you the costs of blocking, hauling, and launching. The boat, however, will require more monitoring.
If you want to keep the boat for a longer time, use a permanent cover instead of a shrink wrap.
Buying Things for the Boat
From the latest safety gadgets to wonder-care products that beautify your boat, there are many ways to save more on these boating essentials.
Buy second hand whenever possible. There is always a market for second-hand boating gear and fortunately, many waterfront communities also have quality marine consignment shops. You can find heaters, stoves, winches, winch handles, spare parts, and safety gears here. The electronics are often dated and affordable, but these finds are incredibly rare so you'll need to be patient in finding them.
Avoid mysterious 'marine' brands and labels. Although many items are labeled "marine" due to the special consideration taken in manufacturing, you can still find the same products for less money under a different label.
Maintenance and Repairs
The simplest and most obvious way to save money on repairs to keep the boat in good condition. Taking extra time to care for quality maintenance saves you more money on repair bills.
Build your maintenance skills. To save money on maintenance, you can do the work by yourself. Hiring a professional means paying up to hundreds of dollars for labor costs. Learning basic repairs and fixes can save you a bundle. If a job is beyond you, you can call the pros for guidance. Also, there are many ways to learn about boat maintenance and repairs. There are classes and seminars offered by associations and clubs. Boat shows also offer seminars. You can also take vocational classes. Though they may be pricey at first, it's a good investment in the long run.
Do small maintenance yourself. Once you pick up a few skills, practice routine maintenance. This type of maintenance prevents breakdowns and does not require the expert hands of a pro.
Keep a partial list of routine maintenance tasks that you can do. This can include:
Winterizing the engine
Engine oil changes
Waxing and compounding the hull
Engine impeller changes
Polishing brass and stainless steel
Finances need not keep you from owning your first boat. As long as you are willing to make some sacrifices in terms of operation, storage, and other matters, you can enjoy your new boat as soon as possible.