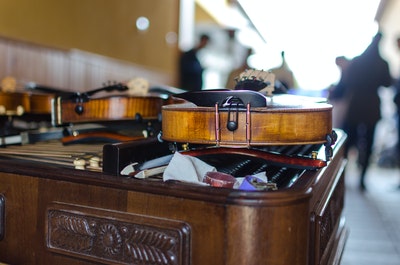 There is nothing like it when you are playing your favorite musical instrument on the stage in front of thousands of people.
The feeling of excitement can be fulfilling for every musician, especially when they dedicate their whole lives to training and making a career out of their passion.
However, they are experiencing a problematic situation as the COVID-19 pandemic continues to become a nuisance. People are losing jobs as businesses are trying to adjust and maintain a profit.
With social distancing rules in place, classical musicians are struggling to come up with a way to make a living. The situation could affect their mental health, which is why they need all the help they can get.
Fortunately, here are a few ideas that could be crucial for survival.
#1 Try to Find a Temporary Job
The year 2020 is a traumatic year for everyone. A lot of people are experiencing a lot of heartbreaking situations that leave them jobless and sick.
The death toll continues to rise, reaching over a million as clinical trials are still trying to create an effective vaccine. With the future not clear, it looks like people have to stay in their homes for a long time.
The arenas, stages, and conference rooms are the workplaces of classical musicians, which commands an audience.
Switching from big halls to small bedrooms is a significant transition that could make it challenging to earn a living. It can be painful to accept that you will not be able to play in front of a crowd, risking the premature end of your career.
Your work might be slowing down, but you will find that your bills and other financial responsibilities will remain consistent. It can be crippling for your mental health when you are struggling to make ends meet, which is why you have to look for other sources of income.
You will have to look for a temporary job to help provide for your needs. The work might not be your passion, but the salary is crucial to your survival.
#2 Learn How to Connect
Classical musicians will be isolating themselves to train and perform at their best level ahead of a show.
The method might become a habit, making it challenging to create connections other than the colleagues you play with during performances.
If you are feeling lonely during the quarantine period, you should consider reaching out to your colleagues. It is also vital to interact with your family and friends to receive emotional support.
Being alone will not be beneficial for your mental health during this trying time. If you want to make sure that you are getting through the quarantine session, you will find that connecting with other people can create a significant impact.
Try to talk to your colleagues and fellow classical musicians to figure out how their condition. Connecting with people will benefit both parties, making sure that mental health is improving.
#3 Never Stop Playing
The abrupt halt of your music career means that you will have to look for other ways to earn an income. However, you will still be clinging to the hope that everything will return to normal.
It might take a while before you can return to the stage to perform in front of thousands of people. You will have to get another job to help you survive, which could take up your whole day.
Since you dedicated your life to playing music, you might have to work on your skills to help you adjust to your new job. The training and adjustment will take up most of your time for the day.
While it is okay to focus on your activities, you should try to dedicate a few minutes to play your musical instrument. It is crucial to avoid losing your skills by training every day.
If you want to make money out of it, you can try hosting online music sessions for a small group of audience. It might not be the same spotlight you get when you perform on stage, but it still provides you with the chance to do the thing you love.
#4 Support Other Artists
You will find that you are not the only artist suffering from the world as the pandemic ensues. Singers, dancers, and theater performers also lost their jobs.
The community will need all the support from its members, which is why you should make an effort for those who are trying their best to provide people with entertainment.
You can watch performers when they stream their performances and make small donations. You can also watch Sight and Sound's Jesus on television. If you make an effort to support your fellow artists, you will find that they will reciprocate the gesture.
The pandemic is a challenging time for people, including classical musicians and other performers. If you want to care for your mental health during the troubling time, you can start by using these tips.