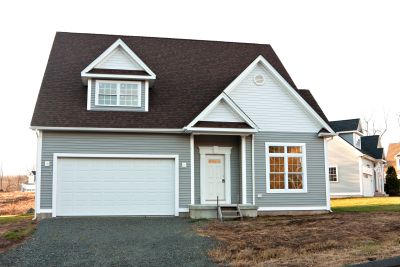 A home's exterior is vital. It gives passers-by an impression of the homeowner's personality.
It is also essential when you are planning to sell. The exterior of your home can be the sole factor on which a potential buyer will decide.
What ways can help you enhance the appearance of your house exterior?
Here are some ideas.
#1 Include a Level of Privacy
Concealing parts gives the home exterior air of sophistication and mystery. You can achieve this effect with durable aluminum fence panels, which are available on the market.
These installations are durable and will withstand weather conditions. They also have a beautiful finish, and they can capture the attention of people coming into your property.
These panels can also emphasize a particular part of your home exterior. If you want to highlight your pool or deck, you may fence them in.
#2 Invest in Outdoor Living Spaces
Outdoor living spaces can make your outdoors the star of your home. A porch, deck, or patio adds value to your home exterior. That will be even more so when you focus on the upkeep of such spaces. Maintain their cleanliness and always think of ways to upgrade their features.
Your home exterior will not only be pleasing to the eyes but very functional, as well. You can expect hours of fun and relaxation here.
Your guests will also admire these home additions as you have small gatherings.
#3 Implement Cleanliness
Sometimes, you do not need to overthink. The simplest things can make big differences. The clean home exterior is a beautiful one. Be sure that your greens do not have an overgrowth. Sweep fallen leaves out of sight. Also, be sure to maintain your grass and keep it hydrated.
Pressure-washing your driveway makes a big difference. A clean roof gives off a beautiful impression even from afar. Have a schedule for these routines. Do not do it only when you see that dirt has accumulated.
#4 Impress with Simple Details
Small details can make big impacts. You can achieve a stunning effect by adding pops of colors. Choose an attractive hue for your door. But, do not overdo it, either.
Some excellent options are navy blue or red. Some colors to avoid are orange, hot pink, or bright yellow. You may also give a splash of color by installing window boxes and filling them with seasonal blooms.
You may also add some small but interesting upgrades to your home exterior. A cute mailbox or a creative house number may do the trick. Small water features not only beautify but also give a soothing sound.
#4 Improve Some Features
Is your driveway looking drab? Search for different styles and materials that will give it a new look. Remember to balance its aesthetic appeal with its functionality.
You may also do an upgrade by looking at getting replacement Windows Kennewick, or replacement windows wherever you are located. Improving the looks of your windows can add a modern touch to your home. Changing out your windows will make a vast improvement to your house.
Being aware of the architectural details of your home exterior can help you. Work on and emphasize these details to enhance the outdoor look of your home.
Giving some love to your home exterior can give you a sense of pride and satisfaction. Remember to spend some time looking around the outside of your home for you to see areas you can improve on.