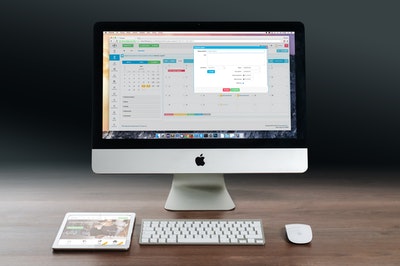 Macs are susceptible to malware just like any other PC despite the common myth that they are immune to attacks.
Frankly, no computer system is completely immune to malware. However, Macs have solid inbuilt security features that make them safer than most PCs. Now, malware will disrupt and damage your computer system. They can lead to breaches that can be worse if you are in business.
That's why you should learn how to protect your Mac from malware. Below we look into tips to help you protect your Mac from these attacks.
#1 Download Legit Software
The best and safest place to download apps and programs is the Mac App Store. However, there are also credible third-party apps that are not available in the app store. In such a case, it is best to download a particular app or program from the developer's website.
Installing apps from suspicious sites can easily lead to having your Mac infected with malware. To restrict downloads from other sources, simply head over to the Apple menu and open system preferences. Further, click on security and privacy and proceed to the general tab and enter your password.
Proceed and select "Allow apps downloaded from" at the bottom of the window and then select "identified developers and app store."
#2 Regularly Update Mac Apps
Updating your Macs apps is essential as it boosts your computer's ability to combat viruses and other malware.
Apple and other third-party apps send out security updates to curb threats regularly. That's why one of the best preventive measures to take to keep your Mac safe is regularly updating your macOS and other key tools. It is important and easy to do so.
First, open software update from the Apple menu and install updates if any. For third-party apps, open the app store and download available updates as well.
#3 Install Anti-Malware
Mac provides basic protection against malware, but this protection can be ineffective at times.
Anti-malware lets you scan your computer for any malware such as virus threats.  Your Mac can easily acquire viruses from fake updates, apps, and phishing. This, in turn, affects your laptop's performance. It can lead to Mac running slow, heating up, and at times even crashing.
You can follow this checklist to remove Malware from your Mac. That said, prevention is better than cure. That's why we recommend that you install an Anti-malware to protect your Mac. Remember to run a scan regularly for diagnosis.
There are great options that can perform the scans such as Malwarebytes and Bitdefender that are available and free to use whenever you are worried about your Mac.
Tip: You can also use a Mac cleaner app to help get rid of junk and Malware on your device.
#4 Installing Gatekeeper and Firewall
Gatekeeper is an inbuilt security measure that blocks software from being opened or installed if it hasn't been approved by apple. You may have probably encountered this if you have tried installing an app outside the app store.
Gatekeeper helps a lot by blocking suspicious apps and vulnerable plug-ins like flash or java to help keep your Mac safe. It also features anti-phishing technology in your safari browser. For instance, if you happen to open a fraudulent site, it immediately alters and disables the page.
As for the Mac firewall, it is also important to ensure it is on always as it protects you from unwanted incoming connections from computers on the same network and the internet as well. To enable firewall protection, navigate to system and preferences, then further open security and privacy. Go ahead and click on the Firewall tab and make sure to set the button to on.
Wrap up
Malware attacks have increased significantly over the years, and you have to keep your Mac safe. Try to take the necessary precautions to stay safe.
You can borrow a few tips as discussed and we hope that our guide will help you in avoiding malware on your Mac.