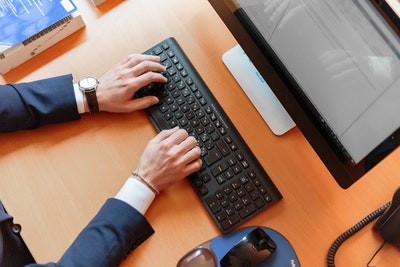 Are you seeking instructions to help you with document sharing? If this is the case, you've come to the right place. File sharing simply implies that several individuals, computers, or mobile devices may all access the same file at the same time.
This sort of tool may allow you to read or examine the file, edit or alter, copy, or print it. Typically, file sharing at GogoPDF gives several levels of security.
The benefits of file sharing might be overshadowed by the risk of exposing your company's or your sensitive data to additional security risks if adequate security measures are not in place.
File-sharing can increase the risk of malware infection, hacking, and the loss or disclosure of sensitive information. As a result, in this post, we will provide you with tips to prevent putting yourself in danger when using GogoPDF.
What is GogoPDF?
First, what is GogoPDF? What exactly does this platform perform for your files? GogoPDF is an online platform for file sharing, compressing, editing, and doing other operations that might be useful in school and at work.
A genuine savior is also the quickest and simplest way to convert any file type to the needed file format. It provides a wide array of services and functions while also lowering the likelihood of your device getting infected with malware or viruses.
This website is accessible through smartphones, PC, laptops, and tablets. It is the best solution for effortlessly managing all of our files because it eliminates the need to launch several programs. GogoPDF offers several utilities, including the ability to convert PPT, Excel, Word, JPG, HTML, and other essential tools to PDF format.
Now let's proceed on how to share documents using GogoPDF.
How to Share A Document
You must first be on the GogoPDF website before you can begin sharing your papers. On this page, you will select the instrument needed to finish your task. When you click the "Share Document" option on GogoPDF, you'll see a purple box on your screen where you may upload the file you wish to share. You have two alternatives when it comes to uploading your work to GogoPDF.
One alternative is to go into your storage and find the document you wish to share. Simply drag the file into the purple box area of GogoPDF. The second method is to visit the GogoPDF website, click "Select Files," and then locate the document you wish to share. Upload it and then wait a few seconds for the first step to complete, depending on your internet connection.
Once you've clicked the Share File button. Simply wait for the GogoPDF to do the work for you. It will be ready for download after a short period, depending on your internet connection. By pressing the icon on your screen, you may download or share the paper on all of your social media accounts.
You may email the download link with a personalized note, or you can copy the link, paste it into an email or text message, and send it to your recipient. GogoPDF will automatically remove the link, but if you are concerned about the security of your file, you may delete it afterward.
Advantages of Using GogoPDF
1. GogoPDF Provides A lot of Online Tools
GogoPDF's most popular feature is conversion, which converts files from one online document type to another, such as Word to PDF or PDF to Word.
Other online utilities like Protect PDF, e-Sign PDF, Add Watermark and Unlock PDF, Add Number Pages, and you may also find Share Document on their website for your online documents, along with PDF Reader and many more.
2. Platform Membership
You can utilize any of the online tools listed on GogoPDF's main page. Although you can use all of those internet tools for free, some of them have restrictions on them. You cannot use part of their premium features in each of the online tools.
If you work with a lot of online documents, being a member of their platform is a good idea. Pro members get unlimited access to their online tools. As a result, you may utilize their online resources wherever and whenever you choose, and they will be ready to meet your online document demands.
3. All Platforms, Browsers, and Devices Are Supported
An incompatible platform, browser, and device are some of the most typical problems that a user has while trying to utilize an online site. However, the GogoPDF is not the same in this situation. You don't have to worry about any of those with GogoPDF because their online tools are accessible from any platform, including Windows, Mac, and Linux.
As a result, selecting GogoPDF over other online solutions may be a tremendous benefit, especially if you have limited resources. This platform is accessible from any device that wants to connect to its platform.
All you need is a reliable internet connection and a browser to access their platform. In terms of browser, you may use whatever browser you like, such as Mozilla Firefox, Internet Explorer, Safari, or any other browser you want.
4. Security
The last advantage of using GogoPDF is the security. Of course, we want our files, privacy, and security to be as secure as possible, right? GogoPDF works with the most important information and contents of your online documents.
That is why they aim to keep your online papers private at all costs. When you post your documents into their system, they will immediately delete the uploaded online file an hour later to ensure that everything remains secret.
Clearing your online document from their system is another smart approach to keep it safe. But even their platform's programmers cannot see your online content.
Conclusion
Sharing your work using internet tools will be tough and risky since the first stages of sharing files are full of conflicts. While this sort of activity requires several steps, GogoPDF allows you to finish it in only a few clicks, depending on your internet connection.
Second, it is hazardous since your personal information may reveal if the site is untrustworthy. We don't want that to happen, which is why we offer GogoPDF for extremely secure and user-friendly use.