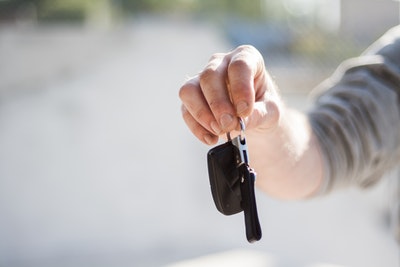 Cars are a huge investment, which is why it's essential that you are completely happy with your choice of the new motor before you hand over any money.
So, before making your way to a dealership such as Jardine Motors Group to purchase a model that you've had your eye on, here are some things you need to consider.
#1 What questions to ask
Research is key. If you were to choose the wrong car, it could end up very costly, so make sure you ask the salesperson as many questions as possible. Questions to ask include: How many previous owners are there?
Does it have a full-service history? What is it like on fuel consumption? How does it take a drive? What specs is it available in?
If you're someone that wants a bit of oomph when putting your foot down on the accelerator, you might also want to ask about the range of engine sizes available – and how quick off the mark each model is.
#2 Stick to your requirements
If you go in there needing a 4 x 4 and come out with a two-seater convertible, you certainly haven't stuck to your requirements.
Do you need a 5-door so that you can get the kids in and out easily? Is comfort a huge factor because you spend so much time on the road?
Is a big boot a necessity to store all your camping essentials if you frequently go away?
#3 Decide on a budget
While you might dream of buying a Porsche, your bank balance may not allow you to purchase such a motor, so on your hunt, it's vital that you keep your budget in mind.
Try not to overstretch yourself financially, as this could lead to problems later on.
#4 Take it for a test drive
While this might seem an obvious point to take into consideration, taking the car out for a test drive is a necessity.
When you drive it yourself, you will be able to find out how the car drives around busy towns, along the motorway, and down narrow, windy roads. You'll also get a good feel for the biting point, as well as how good the brakes are.
After you have driven it, you can decide whether the car is perfect for what you need it to do. If it's too slow, uncomfortable, small or noisy, you can then eliminate it from your list, and ask to test drive another.